e-learning, MOOCs, videoconferencias, webinars y webcast
e-learning, MOOCs, videoconferencias, webinars y webcast
UCM - MOOC
Para introducirte en qué es un MOOC...

e-learning
- Massive open online courses: how registered dietitians use MOOCs for nutrition education, 2014
- Ver también Vídeos
- Academy of Nutrition and Dietetics | Toolkits & webinars | Distance Learning | Past webinars | ASN-AAFP Webinars | Kids Eat Right Webinars | Dietary Guidelines Webinar Series | Understanding Flavonoids and Their Role in Health | The Microbiome Webinar Series
- American Society for Nutrition | Author video pubcasts
- Beverage Institute for Health & Wellness | Seminarios en Línea y Programas de Educación Profesional Continua
CPE Programs, Webinars & Podcasts
- Berkeley-webcast | Nutritional sciences and toxicology | Public health
- Comisión Europea | Open Education Europa | En español
- CPSDA (Collegiate and Professional Sports Dietitians Association), Webinar Library
- County Durham and Darlington NHS Foundation Trust, E-learning Focus on Undernutrition
- Dietitian Connection, Free webinars
- EADTU, European Association for Distance Teaching Universities
- EFAD (European Federation of the Associations of Dietetics) Webinars & videos | Más
- EUFIC, Vídeos |
- European Comission, First Pan-European Online Course Initiative | Education & Training
- FAO, E-learning Centre | E-learning methodologies | Nutrition and Food Systems
- FINUT, Cursos de especialización
- ICDE, International Council for Open and Distance Education | MOOCs
- Instituto Tomás Pascual | Actualización en Nutrición en Atención Primaria | Videoteca
- Linus Pauling Institute | Webinars |
- Nestle Nutrition Institute
- Nutrinfo.com | Recopilación de videoconferencias
- QAAFI Science Seminars 2014 | Events
- RED, Revista de Educación a Distancia
- TUFTS University | Tufts Open Course Ware | Listado de cursos
- University of Southampton | Nutrition Portal, the first eLearning portal, dedicated to nutrition and public health nutrition learning | Cursos
- USDA | Webinars | Online learning
Education portal
- List of free online nutrition courses and classes
Plataformas MOOCs (Massive Online Open Courses), muchos gratuitos - CEMA (Curso en Línea, Másivo y Abierto)

- ¿Qué son los MOOCs? Universidad de Alicante
- Coursera, Universidad de Stanford, universidad asociadas: Autónoma de Barcelona, Princeton, ..
- edX, MIT, Harvard y Berkeley
- Janux
- Khan Academy, Salman Khan, respaldo de Bill & Melinda Gates Foundation y Google
- Miriada X, Universia y Telefónica Learning Services. Universidad Complutense de Madrid, Univ. Salamanca, Zaragoza, ...
- Mooc.es
- MOOC (CEMA) y criterios de calidad, CRUE, 2015 | CRUE-TICs
- Udacity, Cursos relacionados con la informática, Universidad de Stanford, con ánimo de lucro
- UNED Abierta | Aprendo | UNED Coma, Universidad Nacional de Educación a Distancia
- Wedubox

Museo del gas
Los relojes de tu vida, MOOC, M. Garaulet, 2018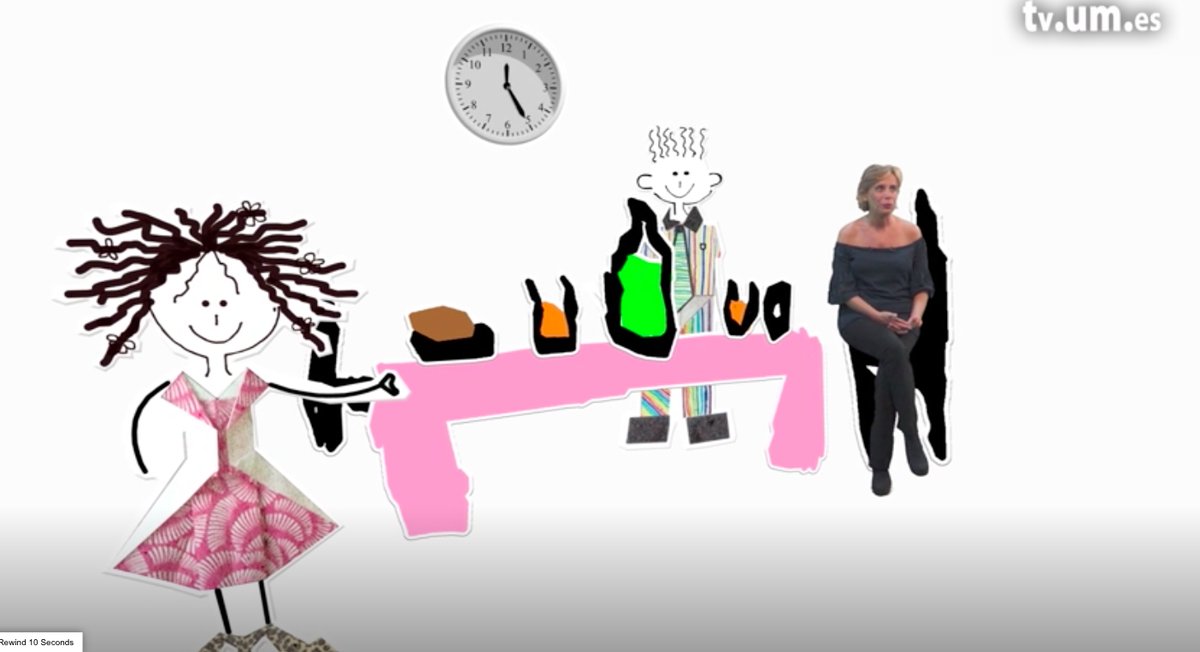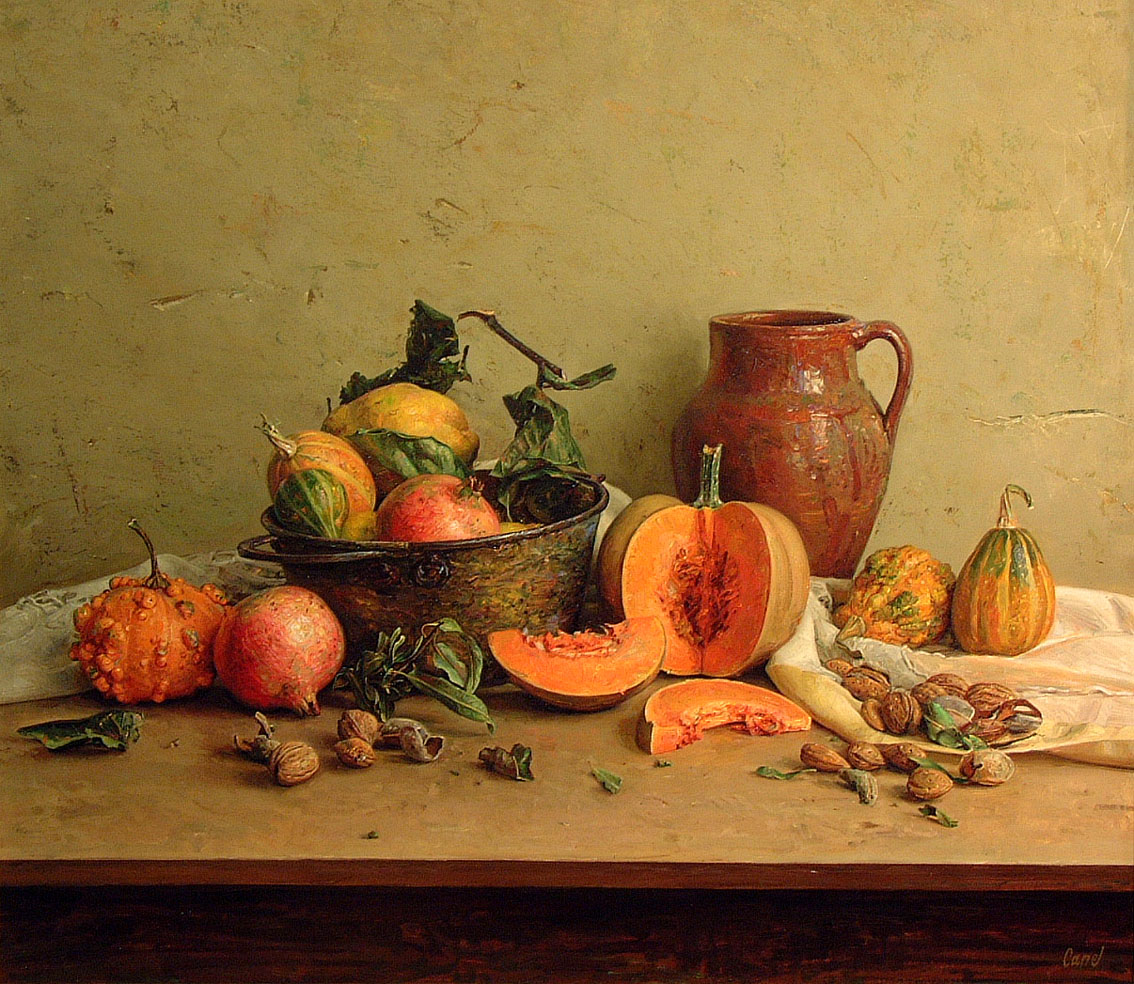 Antonio Capel - Bodegón con calbazas y granadas
John Sloane