Metal Deposition
Metal Deposition
Deposition of metal and metal oxides on porous supports has a great interest due to the large number of applications of these composite materials. They are used in heterogeneous catalysis, fuel cells, medicine (contrast agents or controlled drug release), as sensors, to strengthen fibers, materials for H2 storage, in microelectronics…
The porous support stabilizes the nanoparticles, inhibits their growth and aggregation and, at the same time, it preserves the properties of the nanoparticles. On the other hand, nanoparticles deposited on the support create active sites in the material and can improve the properties of the supports and nanoparticles themselves.
A scheme of the procedure is given in Figure 1. The metal precursor dissolved in the supercritical CO2 impregnates the support, and it is then chemically or thermally decomposed. The decomposition can be carried out after the depressurization or at supercritical conditions. If the decomposition is carried out after depressurization, metal nanoparticles are homogeneously dispersed within the support; if the reduction is carried out at supercritical conditions larger particles, nanowires or continuous films are obtained.
Structural material characterization of the materials was carried out by X-ray diffraction (low and wide angle), thermal analysis (TGA, DTA), N2-adsorption, FTIR and UV-vis spectroscopy, electron microscopy (SEM and TEM), composition analysis by EDX and ICP-OES…
We have already succesfully deposited Pd, Pt, Ru and Ni nanoparticles and several metal oxides on ordered mesoporous silica, mesoporous carbons and reduced graphene oxide. Experiments were performed using stirred high-pressure reactors (figure 2). The high catalytic activity and selectivity of the Pd, Pt and Ru supported materials was shown in model hydrogenation reactions.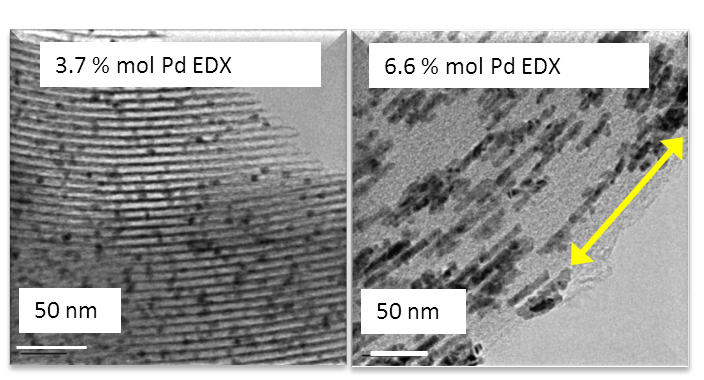 Figure 3
Figure 1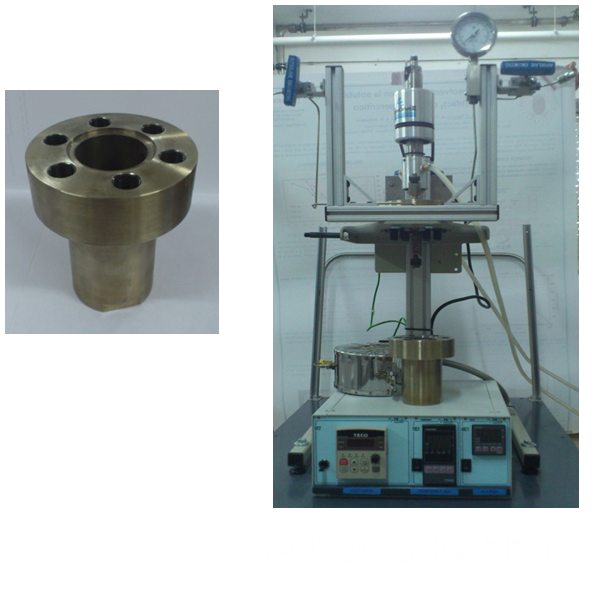 Figure 2