Research
Research
UCM faculty and students conduct research that has far reaching impacts. Here exist many opportunities to collaborate and work in state of the art facilities with abundant resources. Use the links below to further explore what opportunities to conduct research you can find here at UCM.
Research centres and structures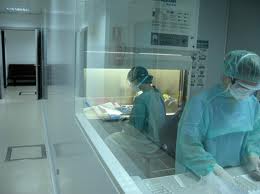 Servicio de Investigación
Centro de Investigación y Transferencia Complutense
Facultad de Medicina
Edificio Entrepabellones 7 y 8
Calle del Doctor Severo Ochoa, 7
Ciudad Universitaria
28040 Madrid.

91 394 3448 / 91 394 3396
91 394 3445
Moncloa
A,G,U,46,82,83,132,133

Horario Curso 2017-2018:
- Mañanas: Lunes a viernes de 9:00 a 14:00 h.
- Tardes: Lunes a jueves de 15:30 a 17:30 h.