Foreign Languages Centre
Foreign Languages Centre
Idiomas Complutense Centre was created by the Complutense University of Madrid to provide students with an effective tool for the mastery of modern languages within the university itself. At present, about 6,000 people are enrolled in the CSIM. This includes students, PDI (Teaching and Research Staff) and PAS (Administrative Staff) from the UCM, secondary school teachers from the Madrid Autonomous Community, and other people with an interest in learning foreign languages from various academic and professional backgrounds. The only requirement is that the students must be 18 or older.
The students can choose from 32 different languages:
The year-long, four month or intensive summer courses take place in different Faculties and UCM centres and are reasonably priced.
In addition to the general language courses, specialised classes are offered: Conversation, Translation, languages for academic purposes, for legal purposes, Business English, as well as preparation courses for various accreditation exams: CertAcles, TOEFL, IELTS, TOPIK (Korean) and NŌKEN (Japanese).
CSIM courses follow the Council of Europe guidelines with regard to language levels and assessment procedures, which can be found in the document European Framework of Reference. Applying this framework means that the levels achieved in the CSIM are recognised all over Europe.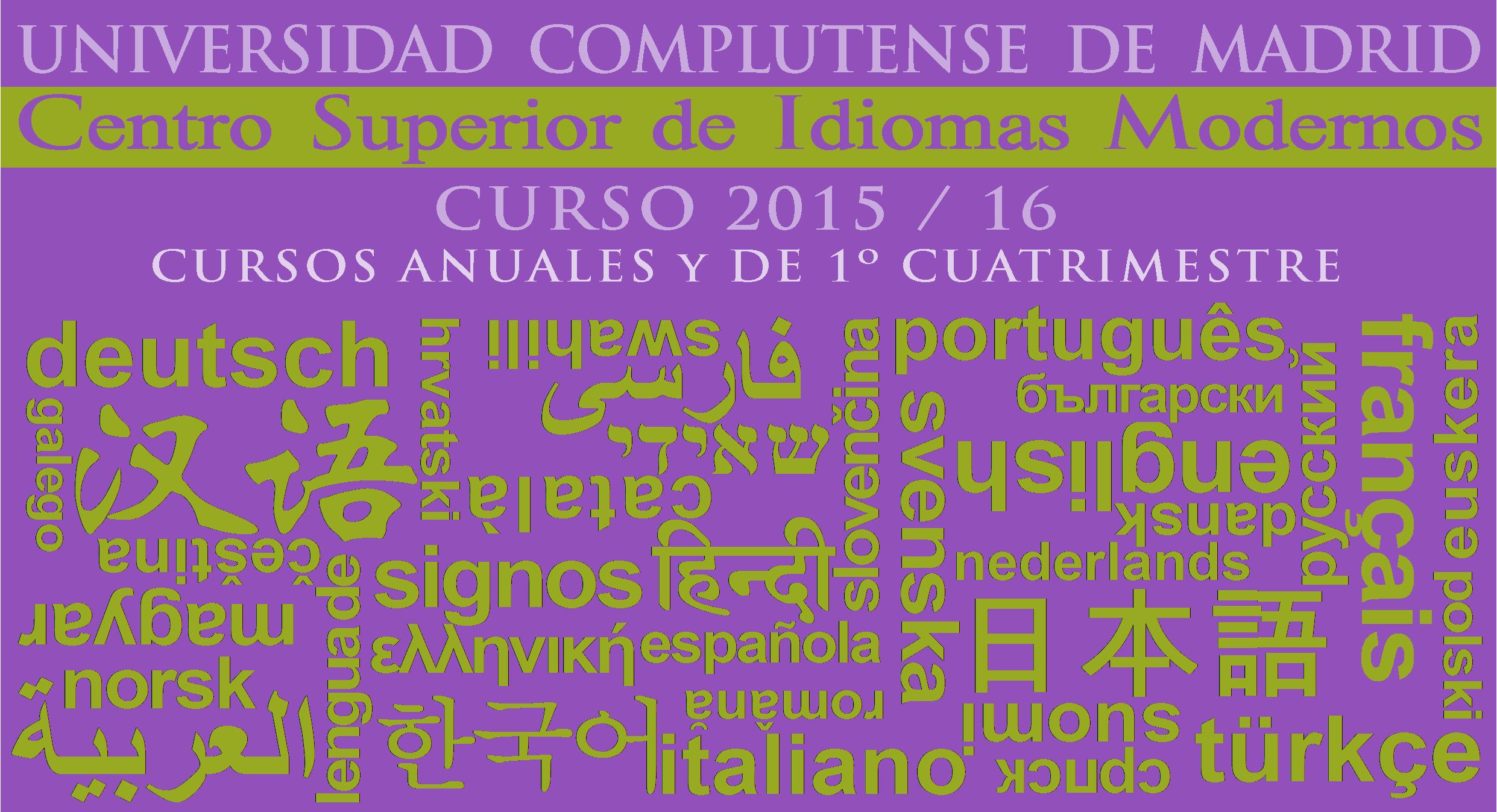 The courses taken in our Centre can be used forUCM ECTS credits. Up to 6 credits can be earned for knowledge of languages other than Spanish: 75-hour course = 3 credits, 60-hour course = 2 credits, 44-hour course = 1 credit.
The CSIM has agreements with the corresponding official organisms and is recognised as an Official Test Centre for CertAcles (English: B1, B2 and C1),Cambridge (English: First Certificate, Advanced, Proficiency and Business English), ÖSD (German: Grundstufe Deutsch, Zertifikat Deutsch and Mittelstufe Deutsch), TOPIK (Korean: levels 1 and 2) and NŌKEN (Japanese: levels N5 to N1).
In addition, the CSIM has an agreement with the Vice-Chancellor's office for International Relations to do level testing for UCM students applying for anErasmus scholarship and B1 accreditation tests for undergraduate and postgraduate students who need proof of a certain level of proficiency in French, German, Italian and Portuguese. All of the tests developed in the CSIM meet the requirements established by the Council of Europe in its "Manual for Relating language exams to the Common European Framework".