Proyección social / Social projection
Proyección social / Social projection
Actividades y proyectos para acercar el arte a todas las personas / Activities and projects to bring art to all people
El Grupo CAPIRE, consciente de la necesidad de que las investigaciones en Humanidades estén orientadas a los retos sociales del siglo XXI, realiza una clara apuesta estratégica por desarrollar proyectos de investigación relacionados con acercar el arte y los museos a todas las personas. La experiencia desarrollada en redes como el Consorcio MUSACCES se completa con la realización de actividades pioneras en el panorama internacional, como el seminario "El arte a través de los cinco sentidos", así como el Congreso Internacional "El museo para todas las personas: arte, accesibilidad e inclusión social". / The CAPIRE Group, aware of the need for Humanities research to be oriented to the social challenges of the 21st Century, makes a clear strategic commitment to develop research projects related to bringing art and museums closer to all people. The experience developed in networks such as the MUSACCES Consortium is completed with the realization of pioneering activities on the international scene, such as the seminar "Art Through the Five Senses", as well as the International Congress "The Museum for All People: Art, Accessibility, and Social Inclusion".

Transferencia educativa para estudiantes no universitarios / Educational transfer for non-university students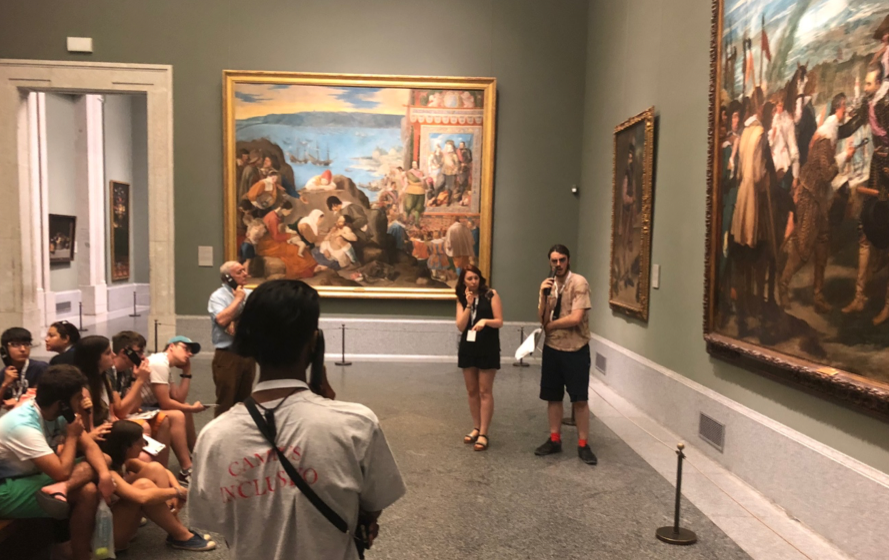 De forma paralela, el Grupo CAPIRE apuesta por proyectar trabajo más allá de las fronteras de los estudiantes universitarios, participando en la docencia del Máster en Formación del Profesorado de ESO y Bachillerato, FP y EI, así como en otras titulaciones dedicadas a formar profesores. El grupo CAPIRE organiza también actividades anuales en el marco de la Semana de la Ciencia y la Innovación de la Comunidad de Madrid, orientadas al acercamiento del arte y la iconografía a los estudiantes de educación secundaria. También hemos propuesto actividades en el Campus Inclusivo de la UCM, organizado por la Delegación del Rector para la Diversidad, así como conferencias con diferentes asociaciones. / In parallel, the CAPIRE Group is committed to projecting its scope of work beyond the borders of university students, participating in the the Master in Teacher Training, as well as in other degrees dedicated to train teachers. CAPIRE also organizes annual activities within the framework of the Week of Science, aimed at bringing art and iconography closer to secondary school students. We have also proposed activities at the UCM Inclusive Campus, organized by the Delegation of the Rector for Diversity.
Cooperación al desarrollo en África e Iberoamérica / Development cooperation in Africa and Latin America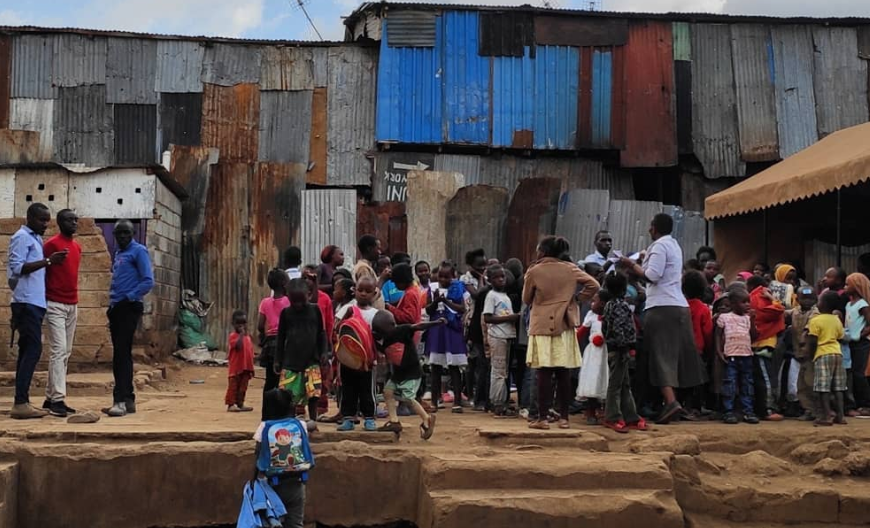 Nuestros miembros han coordinado proyectos de cooperación al desarrollo internacional, destacando las actuaciones llevadas a cabo en Kenia, Argentina, México, Venezuela y Perú. El Grupo CAPIRE colabora con equipos de universidades internacionales para atender a las demandas sociales de algunos países, en especial en lo que se refiere a construir estrategias para la promoción de la cultura y de la creación artística en entornos con medios materiales muy limitados. / Our members have coordinated international development cooperation projects, highlighting the actions carried out in Kenya, Argentina, Mexico, Venezuela and Peru. The CAPIRE Group collaborates with teams of international universities to meet the social demands of some countries, especially in terms of building strategies for the promotion of culture and artistic creation in environments with very limited material means.