Prof. Eva Aladro Vico
Prof. Eva Aladro Vico
Prof. Eva Aladro Vico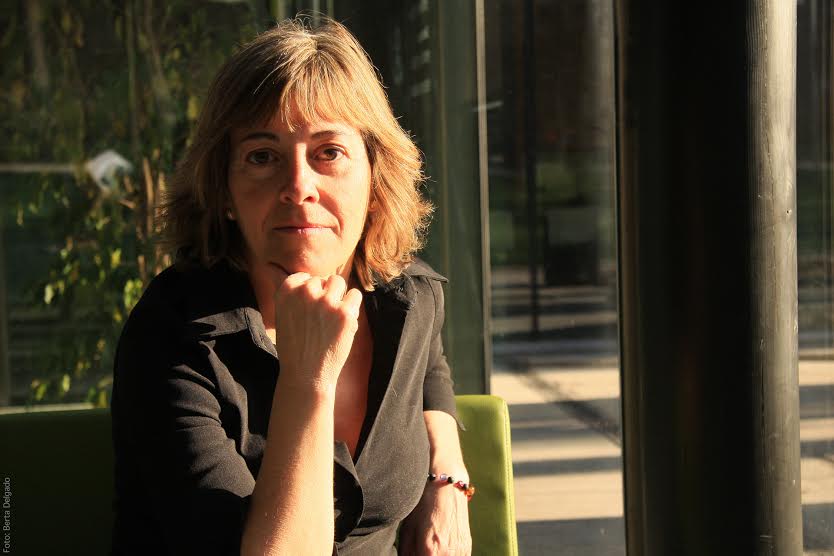 Nombre y apellidos: EVA ALADRO VICO

Dpto: PERIODISMO III
Despacho: Facultad de CC. de la Información UCM
Teléfono:
email: ealadroARROBAccinf.ucm.es
Horario de tutorías:
Líneas de investigación:
Nuevos medios y comunicación
BREVE CV:
Nacida en Madrid en 1963. Doctora en Periodismo en 1991. Profesora Titular de Teoría de la Información en la Universidad Complutense de Madrid desde 1996. Ha ejercido la docencia en Madrid, en la Facultad de Ciencias de la Información, y esporádicamente en Salamanca (Universidad Pontificia) y la Universidad de Las Palmas de Gran Canaria. Ha publicado diversos artículos y libros sobre temáticas de las materias Información, Comunicación, Periodismo Profesional, Medios de Masas, Ética Informativa, estado actual de las investigaciones en estos campos, epistemología y crítica de la materia en revistas profesionales del sector, como Cuadernos de Comunicación e Información. ( Universidad Complutense de Madrid).
Por su conocimiento de lenguas ha elaborado traducciones de textos originales de autores prestigiosos en el campo de las Teorías de la Comunicación e Información, que han sido publicadas por la revista CIC de la Universidad Complutense, de la que es actualmente la coordinadora. También ha ejercido la traducción literaria.
Ha publicado los tres libros "Teoría de la Información y la comunicación efectiva" (Madrid, Fragua, 1998) y "Comunicación y retroalimentación" (Madrid, Fragua, 2004), "La Información determinante" (Madrid, Tecnos, 2009) Así como numerosos artículos y colaboraciones en el ámbito de la universidad, con algunas colaboraciones en publicación internacional.
Ha publicado artículos en revistas de impacto como CIC Cuadernos de Información y Comunicación (IBSS, Latindex, Primer Cuartil IN RECS), Análisis Transaccional y Psicología Humanista (Latindex, Psicodoc, DICE), Revista Española de Drogodependencias (PSICODOC, PSI, Latindex) y en la internacionales Palabra Clave (SCIELO, Latindex, Redalyc) y "Revista de Comunicación" (Chile, Latindex).
Situación actual: profesora titular de universidad. Departamento de Periodismo III, Facultad de Ciencias de la Información, Universidad Complutense de Madrid. Directora del mismo Departamento.
Ha publicado cinco libros de poemas y es escritora del blog Hacer algo con las manos.
EVA ALADRO VICO- CV IN ENGLISH
Born in Madrid in 1963. Doctor of Journalism in 1991. Professor of Information Theory at the Complutense University of Madrid since 1996. She has taught at Madrid , Faculty of Information Sciences , and sporadically in Salamanca ( Pontificial University ) and the University of Las Palmas de Gran Canaria. She has published several articles and books on topics about Information, Communication , Professional Journalism, Mass Media , Information Ethics , current state of research in these fields , epistemology and critical point of view in some professional journals in Communication and Information.
She has fluency in foreign languages and she ​​has produced translations of original texts by renowned authors in the field of Theories of Communication and Information, which have been published by the academical journal CIC in Complutense University , (she's the main coordinator of this indexed journal). She has also held literary translation.
She has published three books " Information Theory and effective communication " (Madrid , Fragua, 1998) and "Communication and feedback " (Madrid , Fragua, 2004), " The determining information" (Madrid , Tecnos, 2009) and chapters pf some Manuals. She has reviewed in depth the área of the intrapersonal communication, about which shehas written numerous articles and contributions in the field of university collaborations with some international publications. She's interested also in mediology and media studies, particulaerly in Social media, as well in content, symbolic efffect and deep meaning of social communication.
She has published articles in journals of impact as CIC "Journal of Information and Communication" ( IBSS , Latindex , First Quartile IN RECS ) , "Transactional Analysis and Humanistic Psychology" ( Latindex Psicodoc , DICE ) , "Spanish Journal of Drug Dependence" ( PSICODOC , PSI, Latindex ) and in international jorunals such as "Palabra Clave" ( SCIELO , Latindex, Redalyc ) and "Journal of Communication" (Chile, Latindex ) . She has in print some contributions in top indexed Spanish Journals such as "Revista Latina de Comunicación Social" and "Historia y Comunicación Social".
As a researcher, she is now director of the research group "Communication Structures and Interactions in Main Levels of Interpersonal Communications", belonging to University Complutense of Madrid. This research group has attained validation in research evaluation of activities inside the UCM, and has conducted more that 10 significant researchs about the most rich and variated objectives, such as Social Media in the Class Room, Gender Communication in Science Fields, Young Consumption of TV Series, Young Consumption of Alcohol in Massive Parties, Innovation and Education, Mass Contents and psychological games, and they as well have implemented some Innovative Educational Projects. All of these research projects have been financed by either public or private fundings.