Anjan Sen Poems
Anjan Sen Poems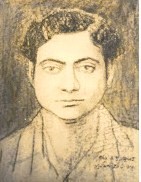 Anjan Sen is a famous poet from Bengal (India)

National Tagore Scholar in 2013
This page offers a selection of his best known visual poems.

More poems can be found here.
You can read an essay on his poetry here
His CV with a list of collections of essays can be downloaded here
Books can be viewed here.
And on it flows
Standing rock- deep in the holy river, the hibiscus sky
Where hast thou come, O river
The flowing looks at the destroyer, in mountains
When the fire of the skies cool, water
Drenches the soil and soothes the eyes
Life flows on through the rain,
And men discuss it as hope
And sing its praises
Call the river their mother,
Sing hymns
In their primal, magical belief
Sky rain mountain river water
Flowing
(Translation: Amlan Dasgupta;

Collected in Goudbochon Kothon Bisswa,1993)
From the Kalpa began imagination
From the leaves of the Meghduta, a grey cloud
Floated down in front of us.
The Kalpadruma shuddered
Gold Silver dust kept falling
Diamonds coals mud kept falling
The eyelid flickered
One bird is flying become Bihag
A woodcutter was gathering wood from Kalpadruma
(Translation by Amlan Dasgupta)
Kalpa = endless time, fulfilment of desire, creation & destruction.
Kalpadruma= kalpa-tree Bihag = Indian evening
Melody (raga), Meghaduta-Kalidasa"s Sanskrit epic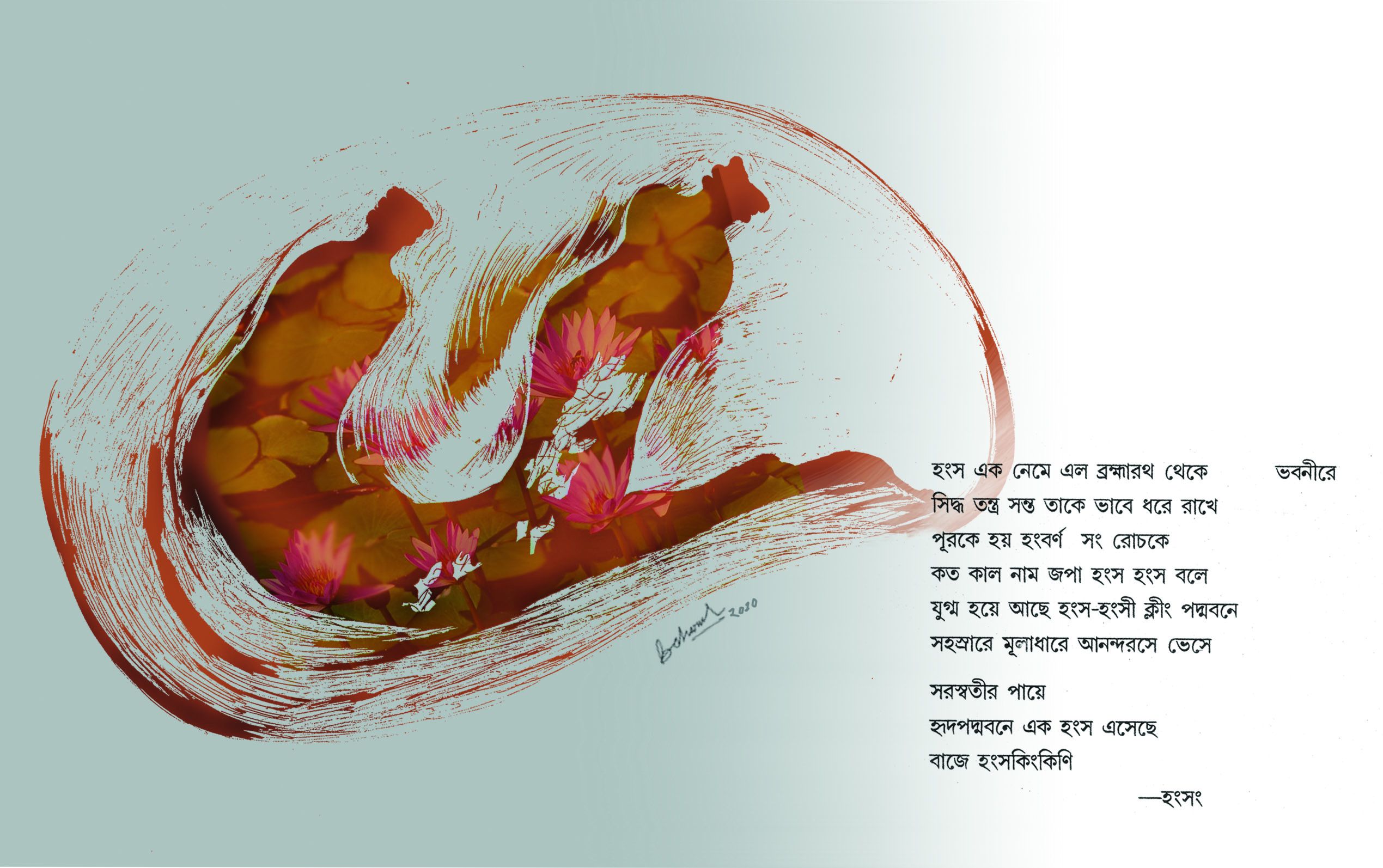 Sahaja Kamal. Poem by Anjan Sen and Illustration by Baharul Islam Laskar