Travel information
Travel information
How to reach the city of Toledo From Madrid-Barajas airport (by train or by bus)
BY TRAIN
Direct trains Madrid (Atocha)-Toledo operate. The tickets can be bought in advance at www.renfe.com (usually return tickets are cheaper). We recommend to avoid "Regional trains". Upon arrival at Toledo, we suggest to take a taxi.
For example, the following trains operate on 11th September: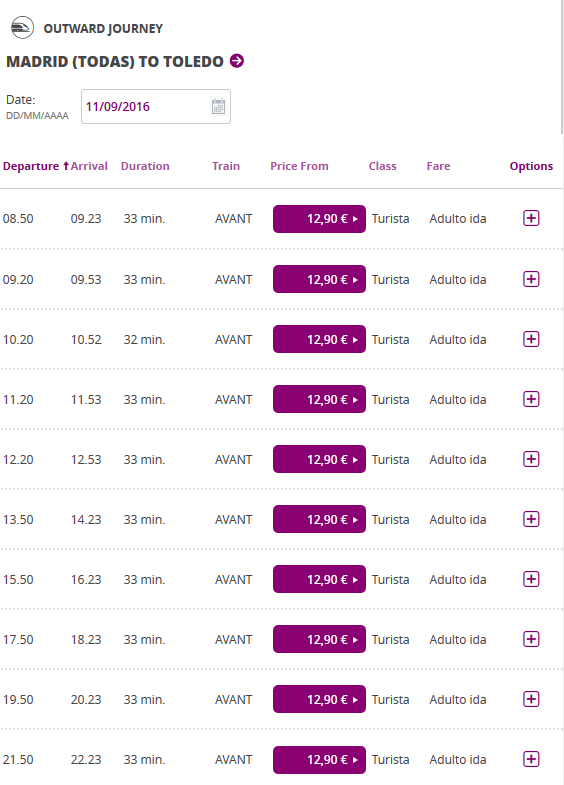 To reach the train station (Atocha) from the Airport we recommend two different alternatives:
a). Take Bus line 203 (Express Aeropuerto) at Terminal T1-T2, or T4 (see http://www.aeropuertomadrid-barajas.com/transportation/madrid-airport-bybus.htm for further information). The service runs every 15-20 minuts during daytime (6:00h to 23:30h) and the journey takes around 30 minuts in normal traffic conditions.
b). Go to T4 (there are free buses from T1-T2, and T3) and take the RENFE-CERCANIAS (commuter trains) to Atocha. There is only one CERCANIAS line reaching the airport (C1) and all the trains go to Atocha. The service runs every 30 minutes and the journey takes 27 minutes. The planned schedule is shown below:
For general information, timetables, pricing and ticket purchase, check the following page: http://www.renfe.com/EN/viajeros/horarios.html
Please note that due to planned works, we cannot recommend to take the tube to reach Atocha. Line 1 (the only one reaching Atocha) will be closed. Replacement bus operate.
BY BUS
Take Metro at the airport (see end of Line 8 at the right hand side). You can buy the tickets in the Metro station. There are machines in English or in the counter. See Metro map below.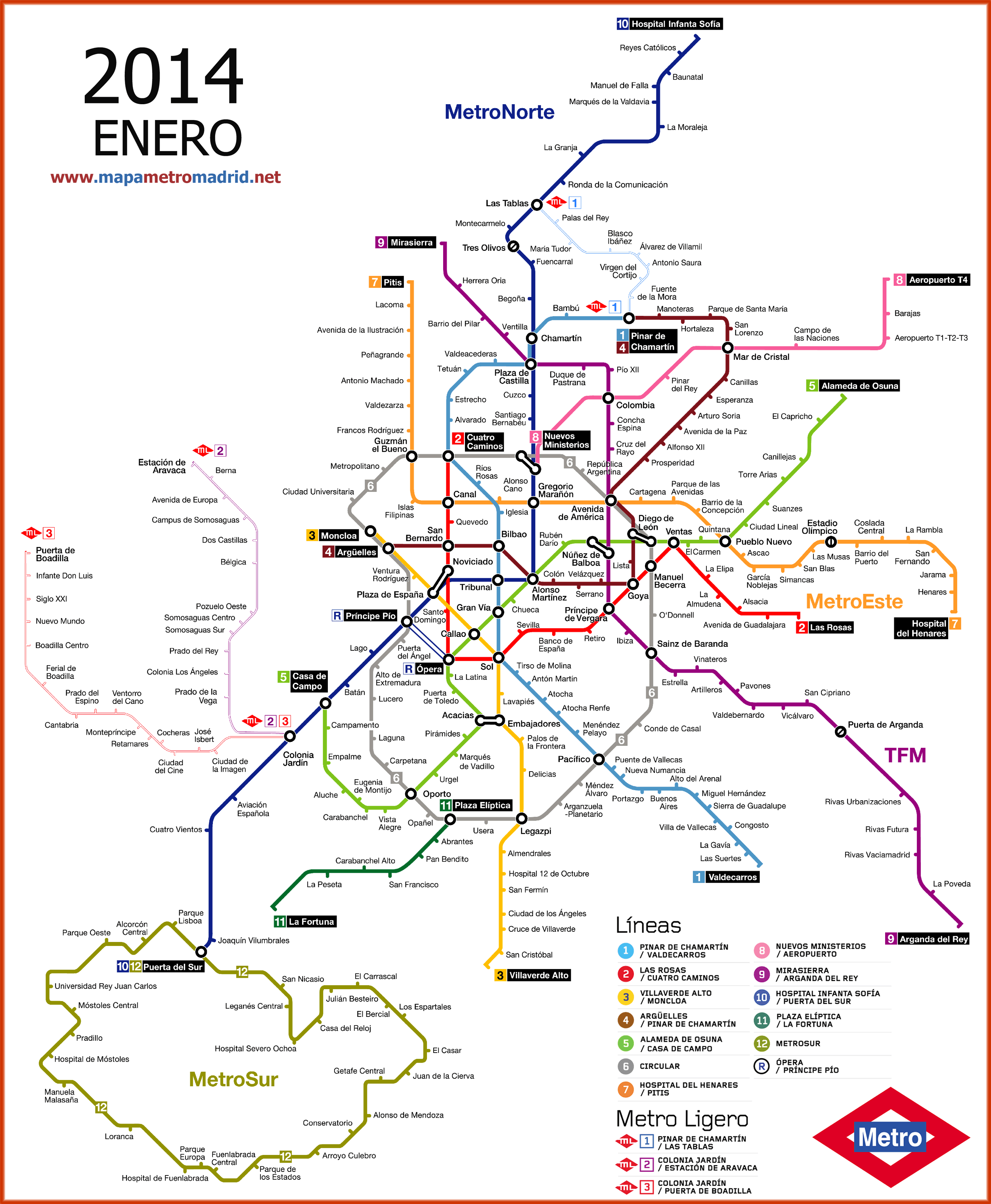 Take Line 8 (pink) at the airport up to "Nuevos Ministerios" station (last stop). Then change to Line 6 (grey), get off in "Plaza Eliptica" station.
Once outside Metro, in the hall of the Plaza Eliptica Transport Interchange, look for "Tickets to Toledo" indicator and go to:
ALSA (Bus Company)
Plaza Eliptica Transport Interchange
Buy a direct ticket to Toledo (about 3 €). You can buy the ticket in advance online. Check the web page (in English) for the timetable (they run very often)
There are buses running directly from the Madrid Airport Terminal T4 to and from Toledo once a day from Monday to Friday (one trip a day):

Madrid Airport T4-Toledo: 12:30-14:00 (see ALSA website)

Toledo-Madrid Airport T4: 7:59-9:30 (see ALSA website)