[...]
Visa
Visa
International students and researchers wishing to study or conduct research in Spain must be in possession of a visa in order to be able to reside legally in the country.
Researchers or lecturers who have entered Spain with a residence visa which allows them to work without obtaining a work permit, must begin the procedures for obtaining a resident's card within 30 days of their date of arrival in Spain.
Study visas and length of stay
For studies and research periods lasting less than three months no study visa is necessary, unless the interested party is from a country for which a visa is required as standard practice.
For periods of between three and six months a visa is required, but no other documents need be applied for in Spain
For studies and research periods lasting more than six months, visitors must apply for both a visa and a student's residence card in Spain. The student must begin the application process within a month of his/her arrival in the country. The student's residence card is processed at the Oficinas de Extranjería (Foreign Nationals Offices) of the Spanish Police.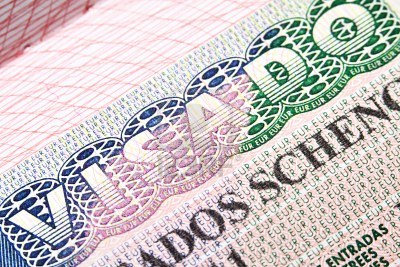 Students from the European Union
Nationals of European Union countries do not require a visa. Nonetheless, they should applied for a NIE (Numero de Identificación de Extranjeros, Foreign National Identity Number) on their arrival in Spain. This document is needed, for example, to open a bank account, buy a discount transport card, or use the health service.
Students from other countries
Foreign nationals of countries outside the European Union wishing to study or research in Spain for a period longer than three months must apply for a study visa.
To study in Spain, students from non-EU countries must apply for a study visa at the Spanish Consulate of their country of origin or legal residence.
To apply for a study visa, prospective students should:
Pre-enrol at a public or private teaching centre that is officially recognized in Spain.

Contact the Spanish Consulate to process the study visa with the certificate or letter of acceptance issued by the Centre.