[...]
Enrique Gutierrez Rios (1915-1990)
Enrique Gutierrez Rios (1915-1990)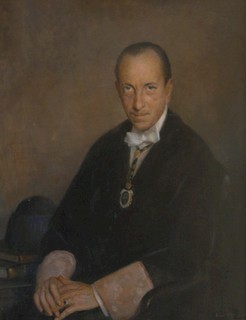 After earning his undergraduate and postgraduate degrees in Chemical Sciences, he served as Professor of Inorganic Chemistry at the University of Granada in 1946.
In 1957, he joined the University of Madrid where he assumed his duties as Rector in 1964 and remained in this position until 1967. Prior to this appointment he held the position of Dean of the Faculty of Science from 1963 to 1964.
Throughout his scientific career, he was closely connected to the "Consejo Superior de Investigaciones Científicas" (National Scientific Research Council) where he served as President from 1973 to 1974 and held other high-level positions in its Institutes and Boards.
Enrique Gutiérrez Ríos's Literary Works
Go to The University during the Franco Regime