CompLit InterArt Book Series
CompLit InterArt Book Series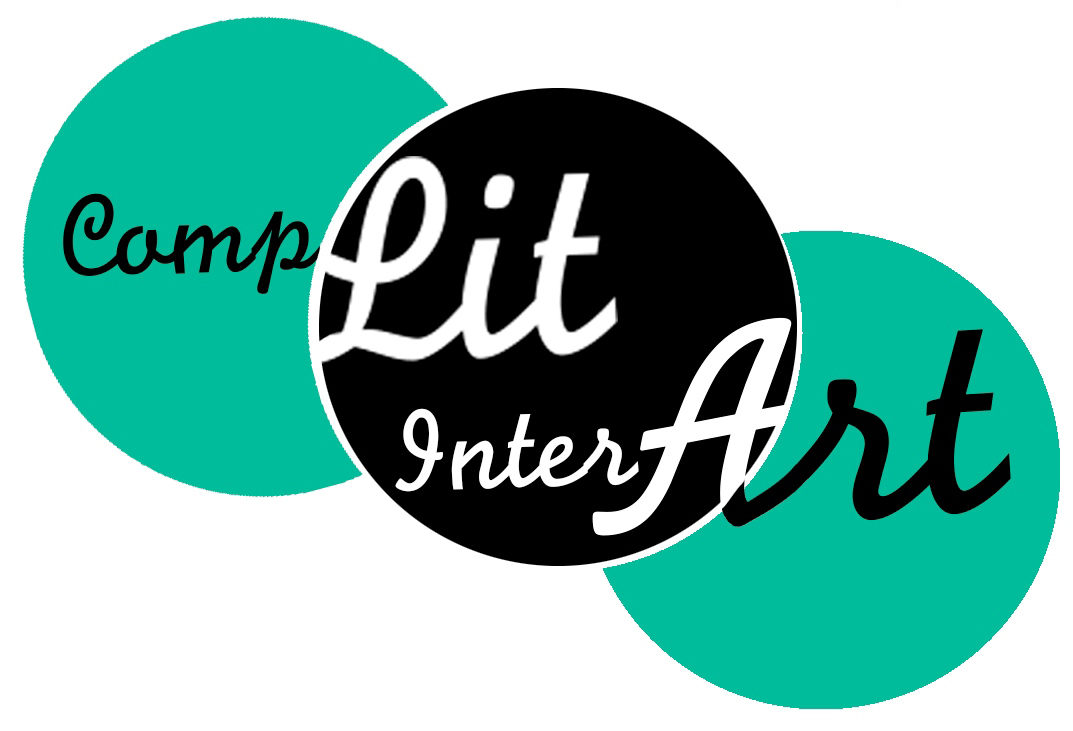 CompLit InterArt book series, part of CG Humanities Collection (Commonground Publishing) focuses on the importance of strategic narratives and storytelling as a catalyst for the constitution, confirmation and modification of human experiences. Stories can be contemplated as cognitive paradigms that provide frames for meaning making processes, as people identify themselves with the protagonists, seeking a better future in cooperation with others who share similar hopes and values. Well-crafted stories can communicate abstract and complex ideas in ways that facilitate understanding, raise awareness, encourage people to care, and lead to action and problem solving with regards to our common cultural heritage and environment.
The series seeks contributions that deal with the analysis and interpretation of stories in various media formats, including heritage archaeology, architecture, sculpture and visual media, film, dance, performance studies, or electronic literature and net-art. It will explore the manifold ways in which images, discourses, and the communicated experiences, and stories behind them, can actually bring about change, focusing on social empowerment through specific attention to multimodal peculiarities. Volumes in the series will explore to what extent people's values are in line with public interpretation heritage programs, and how interpretative techniques and technologies can help foster public opinion and civic engagement in cultural patrimony, inspire cooperation among digital developers, multimedia-based artworks and information technologies, research institutions as well as private enterprises interested in the power of art and storytelling and content-wise forms of art, including the areas of activism and social networks, geo-politics, global and online media, comparative literature, localization, theatre studies, visual arts, media studies and so on. The book series has published four volumes so far. Please see below for a description.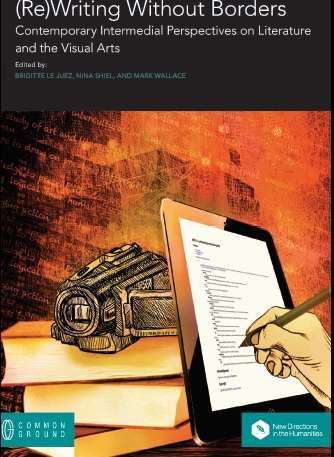 (Re)Writing Without Borders: Contemporary Intermedial Perspectives on Literature and the Visual Arts
Brigitte Le Juez, Nina Shiel, and Mark Wallace (eds.)
The diverse range of approaches and of study texts in this volume, the 4th published in ComplitInter Art book series, celebrates the proliferation of word and image media, and the porosity between them, and attests to the continuing relevance of literature and the visual arts in producing and reproducing meaning within contemporary contexts. The essays gathered here examine cross-artistic encounters with a view to capture the most up-to-date interaction between literature and the visual arts. The breadth of expertise from an international array of authors offers a collective and thorough examination of diverse critical approaches that explore how topics such as adaptation and ideology, modernization of traditional genres, relations between art and digital graphics, ekphrastic narratives, are expressed through different types of texts and media.
Brigitte Le Juez is Associate Professor of Comparative Literature at Dublin City University, Ireland, and chief editor of the European Journal of Comparative Literature. In 2015, she co-edited the volume Shipwreck and Island Motifs in Literature and the Arts (Brill). She regularly acts as guest-editor for academic journals.
Nina Shiel (PhD) is a graduate of Dublin City University and Trinity College Dublin, Ireland. She is interested in all forms of interacting texts and images, and their use in society. She is currently based in Lancaster University, UK, and working in interdisciplinary research.
Mark Wallace was awarded his PhD from Dublin City University, Ireland, in 2016 for the thesis The Unspeakable Victorian: Thomas Carlyle, Ideology and Adaptation. He then worked in DCU's Higher Education Research Centre and recently co-edited the Guide for Universities Engaging in Social Responsibility (UNIBILITY, 2017) with Katharina Resch.
The Ekphrastic Turn: InterArt Dialogues Edited by Asunción López-Varela and Ananta C. Sukla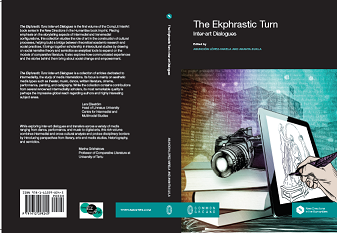 This is the first volume of the CompLit InterArt book series in the New Directions in the Humanities book imprint. Placing emphasis on the storytelling aspects of intermedial and transmedial configurations, this collection studies the role of art in the construction of cultural processes, helping build a bridge between theoretical academic research and social practices. It brings together scholarship in intercultural studies by drawing on social narrative theory and semiotics as analytical tools to expand on the models of comparative literature. It also explores how communicated experiences and the stories behind them bring about social change and empowerment.
Read a review at Metacritic Journal
The print volume and e-book are available at CG New Directions in the Humanities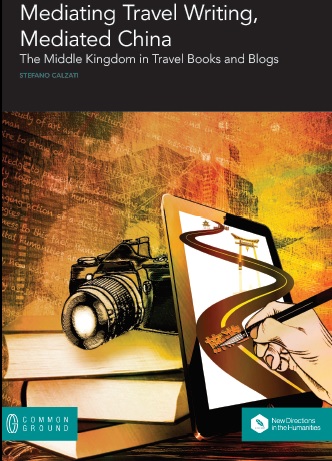 Mediating Travel Writing, Mediated China: The MiddleKingdom in Travel Books and Blogs by Stefano Calzati
At the crossroad between literary and media studies, Mediating Travel Writing, Mediated China offers an insightful analysis of what it means, today, to travel to and in China, as well as of the various forms that writing
about these travels can take, either in print or on the Web. By drawing upon a wide archive of texts in English, French, Italian and Chinese, the great merit of this book is to renovate the discussion on the poetics of travel
writing by recasting it into a broader and theoretically informed transmedial and intercultural perspective. On the one hand, printed travelogues and travel blogs –regarded as two differently mediated forms of the same genre
– are compared as both texts and cultural artifacts. On the other hand, the focus on both Western- and Chinese-authored texts overcomes the risks of ethnocentrism – proper to many studies in the field – eventually
questioning the notions of "West" and "China", as well as the idea of the Web as a uniformly diffused and used medium.

Dr. Stefano Calzati is currently teaching fellow in "Digital Culture" at Politecnico of Milan. Previously, he has taught and researched in academic institutions in Hong Kong (City University and Chinese University) and the UK (University of Leeds; PhD in 2016). He has also worked as a freelance reporter for various broadcasters in Italy, France, the US and Australia.
Once upon Two Cities: A Parallel between New York City and Bucharest by 1900 by Mariana Net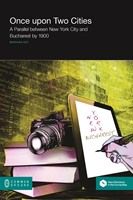 There is an old fable about a mouse who claimed to be able to ompete with an elephant. At first sight, the mere idea of a comparison between Bucharest and New York City seems as preposterous as the pretense of that old mouse. Yet, this book shows how the two cities appealed to people's senses and how this feeling was mediated by guidebooks, cookbooks, conduct manuals, music, and films. It is about how people lived and how they enjoyed life. It is a glimpse of people hustling, crowding, and walking at leisure. It shows how they saw the two cities and how they talked about them. It explains what each of the cities was generally considered to look like and what they were shown to look like: not so much what people's lives were, but what they seemed to have been; not how people behaved, but how they were taught to behave; not what they ate, but what they must have eaten; not all the "partitions" of the music in the cities, but those few icons and "scores" which were supposed to appeal, first and foremost, to the middle class. It is a book about images: word images, fictional images, visual images, auditory images. And it is also a book about urban and rural imaginaries. This is a book about two cities in search of their identities. In all these respects, the world metropolis and the small European capital city could stand side by side. In all these respects, they could justifiably be compared. The print volume and e-book are available at CG New Directions in the Humanities