SUPPORT WITH CARBON FIBER LAMINATES FOR REALIZATION AND RESTORATION OF MURAL PAINT
SUPPORT WITH CARBON FIBER LAMINATES FOR REALIZATION AND RESTORATION OF MURAL PAINT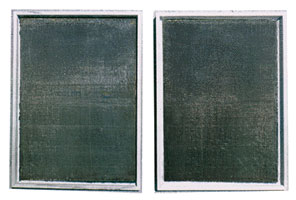 Sample of the new pictorial support.
The invention relates to a new supporter based on carbon fiber laminates for use in restoration, painting of mural and realization of easel painting.
It is a new supporter for restoration, for mural painting and easel painting based on a monolithic laminate of advanced composite materials: A flat, balanced fabric of high strength carbon fiber prepreg in an epoxy type matrix that polymerizes high temperatures.
The field of application is the artistic, both in procedures of realization of works of art as in its own restoration.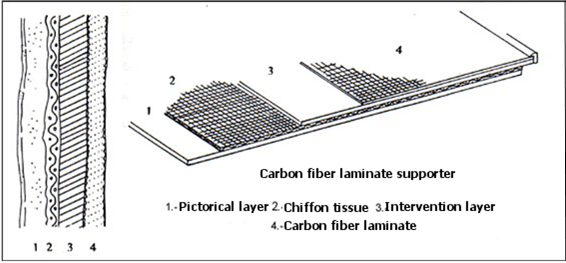 Internal structure of the new pictorical supporter.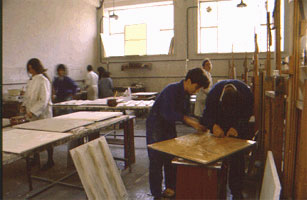 Restoration in the Faculty of Fine Arts.
In addition to the advantages it provides for the restoration of mural painting, this supporter is shown as an ideal support for easel painting for its strength, rigidity, lightness and texture, as well as for its aesthetic qualities.
Where has it been developed
This technology has been developed in the Department of Painting-Restoration of the Faculty of Fine Arts of the Universidad Complutense de Madrid.
The research group can also perform other research and development of materials, procedures and pictorial techniques, both traditional and based on new technologies.
Contact

© Office for the Transfer of Research Results – UCM
Faculty of Medicine. Edificio Entrepabellones 7 y 8.
C/ Doctor Severo Ochoa, 7. 28040 Madrid.
comercia@ucm.es
Versión en español

English version

Manuel Huertas Torrejón: mhuertas@art.ucm.es
Department: Painting-Restoration
Faculty: Fine Arts