NEW ANTIMALARIC THERAPY
NEW ANTIMALARIC THERAPY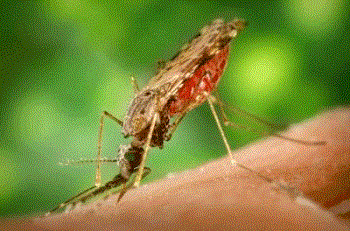 Universidad Complutense of Madrid, together with Autonomous University of Barcelona, has patented a new active principle for the treatment of malaria. The molecular target where this compound inhibits parasite growth has been identified and consists on an essential function of its intra-erythrocytic cycle. The active ingredient can be further developed as a seed to improve its activity and bioavailability.
Malaria is a disease caused by parasites of the genus Plasmodium whose vector of transmission in man is the female mosquito of the genus Anopheles. Each year, between 200 and 400 million people acquire the disease, of which 2 to 3 million people die. Although there are several therapeutic approaches for the treatment of malaria, there is still a need to develop new antimalarial agents in order to increase the therapeutic arsenal to treat malaria, especially due to the increase in resistance to antimalarial drugs. The Universidad Complutense de Madrid and Autónoma de Barcelona have patented a new active principle for the treatment of malaria. The new compounds are inhibitors of a non-digestive peptidase that inhibit the growth and development of Plasmodium within the erythrocyte. Further, by determining the ability to inhibit the activity of that peptidase, novel compounds for the treatment of malaria can be identified.
Although there are therapeutic agents for the treatment of malaria, there are also resistance to them and there are multi-resistant Plasmodium strains. It proposes the use of new compounds against essential development targets that could be used against antimalarial resistant strains currently on the market.
This novel antimalarial product, with low toxicity, has little chance of producing resistance because the target is a single gene that is highly conserved among all species of the genus Plasmodium and for which the human host has multiple homologous genes with properties very different from the gene of the parasite.
Where has it been developed
The work has been jointly developed by biochemists and molecular biologists at the Universidad Complutense de Madrid and the Universidad Autónoma de Barcelona. The research team of the UCM belongs to the Department of Biochemistry and Molecular Biology IV of the Faculty of Veterinary Medicine. This group has years of experience in the field of molecular genetics, in which it has contributed knowledge and scientific innovation in recombinant DNA systems for its application to biomedical and biotechnological aspects.
Both universities are looking for companies interested in acquiring patent exploitation rights and / or collaborators for preclinical and clinical trials.
Contact

© Office for the Transfer of Research Results – UCM
Faculty of Medicine. Edificio Entrepabellones 7 y 8.
C/ Doctor Severo Ochoa, 7. 28040 Madrid.
comercia@ucm.es
Versión en español

English version

José Manuel Bautista Santa Cruz: jmbau@vet.ucm.es
Department: Biochemistry and Molecular Biology IV
Faculty: Veterinary Medicine