Who we are
Who we are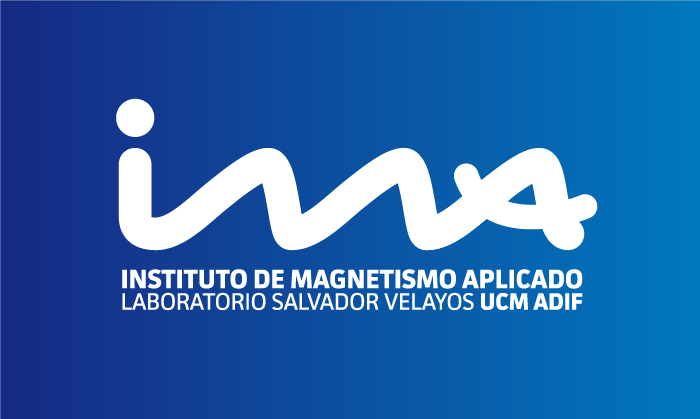 The Institute of Applied Magnetism, created by R.D. 1405/1989 of November 3rd, 1989, was the first Universitary Institute in accordance with the framework provided by the University Reform Law (LRU). Its work is carried out within the framework of an agreement between ADIF and UCM on scientific and technological research.
The center was created around an internationally respected scientific group in Magnetism, one of the few fields with a certain tradition in Spain at that time.
The genesis of the Institute of Magnetism is based on the conviction that the interaction between SCIENCE and SOCIETY is the best and only engine to maintain the progress, at a good pace, of the work of the scientific community .
The center is dedicated primarily to technical scientific research, without prejudice to carrying out teaching activities in specialized teachings or PhD courses, and providing technical advice within the framework of its competence, its fundamental criterion is to constitute itself as a coherent group with high scientific qualifications whose purpose fundamental is to carry out quality research with interest for the advancement of knowledge and social and cultural needs, in addition to demonstrating the ability to acquire financing through alternative channels to the public ones and with the ability to connect with the social needs of public and private companies.
The studies carried out at the Institute of Applied Magnetism must distinguish between basic ones focused on magnetic materials, striving to carry out research in the most cutting-edge at all times, as well as in applications, giving special importance to biomedical, of those more established within of the scientific community. As well as in all aspects related to electromagnetic fields, their generation, their control and their interactions.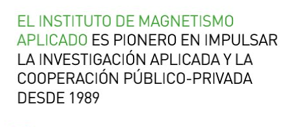 The Vision of the Institute of Applied Magnetism is to continue being a benchmark in applied research in Spain, maintaining its leadership in the field of magnetic materials, continuing and reinforcing the lines of research developed so far, as well as having a vision of the future to define new lines of work both in the field of basic and applied research.
With this Vision, it is hoped that the Institute of Applied Magnetism remains the reference entity in the field of quality basic and applied research not only for scientific institutions but also for the whole of society.
After 30 years of activity, the State Research Agency (AEI) awarded the research group "Applied Magnetism and Magnetic Nanostructures" made up of IMA researchers, a global assessment of EXCELLENT in the external evaluation of the University Research Groups Complutense carried out in 2018. Likewise, with regard to the evaluation of the Research Institutes of the UCM carried out by the AEI in 2019, the Institute of Applied Magnetism obtained a GOOD rating . Likewise, the Institute was the first in the quality ranking that the Complutense University of Madrid made of its Research Institutes in the same year.
(Poor [0-25]; Questionable [26-50]; Acceptable [51-70]; Good [71-90]; Excellent [91-100])