Gender Studies in English-Speaking Countries
The research group Gender Studies in English-Speaking Countries was founded in 2008 by Dr Isabel Durán (PI) after the Women's Studies International Conferences celebrated biannually in the English Department at Complutense University.
The aim of this group is twofold: at the teaching and mentoring level, it aims to train future researchers in Gender Studies and to include gender as a transversal discipline in all subjects of the curriculum. From the point of view of research, the group aims to deepen the understanding of gender in Anglo-American literatures, touching upon a wide range of other topics. Some of our research lines include, but are not limited to, Gender Studies in Anglo-American Literature, the Medical Humanities and Feminist Studies. Our group members have published multiple academic books, chapters and papers, and we have organized many conferences about Gender Studies and literatures in English.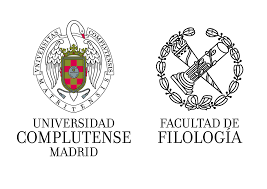 News and Updates
Some of the group members at the EAAS Conference (April 2022, UNED), where we presented our double panel "Human Wastelands: Representations of Illness in American Literature".
Our research project: "Gender and Pathography from a Transnational Perspective" (led by Prof. Isabel Durán) has obtained funding from the Spanish Ministry of Science and Innovation for three years (2021-2024). More updates will be coming soon.
International conference "Knowing the self: Auto/biographical narratives and the history of knowledge" IABA-Europe in Tribuna Complutense.