[...]
Tourism, Leisure and Culture
Tourism, Leisure and Culture
The Art Route, a world of painting with easy reach
A route that will take you through the past, present and future of painting: this is the "Paseo del Arte" (Art Avenue) in Madrid. Spain"s capital is home to three of the world"s most important collections: the Prado Museum, the Thyssen-Bornemisza Museum and the Reina Sofía National Museum.
Prado Museum
It has one of the world"s most important collections of paintings, with some of the finest works from the Spanish, Italian and Flemish schools from the 12th to the 18th centuries.
Some of the most outstanding paintings include "Las Meninas" or "The Family of Philip IV" (also known as "The Maids of Honour") by Velazquez; Goya"s Majas; and "The Garden of Earthly Delights" by Hieronymus Bosch, in addition to works by artists of the stature of Titian, Rubens and El Greco.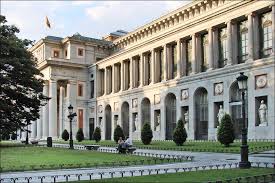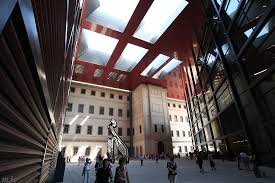 Thyssen-Bornemisza Museum
This museum represents the perfect transition, a link between the classic works of the Prado Museum and the contemporary style found in the Reina Sofía Art Centre. The itinerary begins with 13th-century Western painting and goes all the way through to the most important movements of the 19th and 20th centuries. Highlights of its artistic collection include works from the Impressionist, avant-garde and 60s Pop-Art movements. Hanging on its walls you"ll find paintings by masters such as Monet, Van Gogh, Cezanne, Klee and Kandinsky, among many others.
Reina Sofía National Art Museum
Avant-garde and state of the art – these may be the adjectives that best describe the Reina Sofía National Art Museum. It highlights the most innovative artistic trends and sets the standard in contemporary art. It is also home to Pablo Picasso"s world-famous "Guernica". Miró, Dalí, Tàpies, Juan Gris and Chillida, among others, are all represented in this museum"s extensive collection.
Alcalá de Henares
Just 35 kilometres from Madrid there is a town that has made a fundamental contribution to universal culture, and especially in the 16th and 17th centuries: this is Alcalá de Henares. Its university and its historic quarter have both been awarded the World Heritage designation by the UNESCO. It is also the birthplace of the writer Miguel de Cervantes, author of the immortal work Don Quixote.