[...]
Vice-Rector for Student Affairs
Vice-Rector for Student Affairs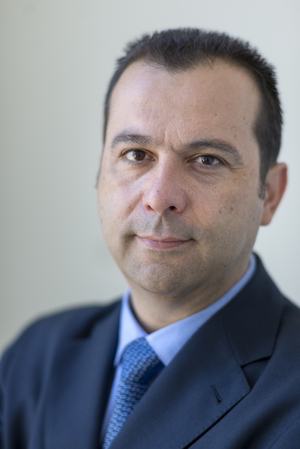 Vicerrector de Estudiantes
Edificio de Estudiantes. Avda. Complutense, s/n. Ciudad Universitaria. 28040 - Madrid

91 394 1881 / 91 394 7197
CURRICULUM VITAE
Julio Contreras Rodríguez has been professor at the department of Comparative Anatomy and Pathological Anatomy, Faculty of Veterinary Medicine since 2004, where he has combined teaching, research and administration.
Professor Contreras has taught anatomy and embryology at the undergraduate and postgraduate levels. He has also participated in numerous masters, professional courses and seminars. His interests focus on the popularization of science and he is actively engaged in events such as science weeks and fairs, summer science summer camps, etc.
With over 18 years of research experience,Contreras' research interests focus on the field of neuroscience, specifically in neurobiology of hearing (since 2000, he has served as research fellow at the Institute of Biomedical Research "Alberto Sols") and in the field of molecular and cell biology, including the studies of birds and mammals inner ear, and the prevention of hearing loss and therapies in animal models. Coauthor of numerous papers, he also has participated in several projects, both national and international, as well as various training courses for researchers.
In the field of administration, he served as advisor of the Vice-Rector for Students directing the Student House from July 2008 to May 2011. In addition, Contreras has been serving on university governing bodies, such as the Faculty of Veterinary Medicine Board (since 2002), the Senate (since 2002) and the Complutense Academic Council (since 2006).