[...]
Vice-Rector for Information Technologies
Vice-Rector for Information Technologies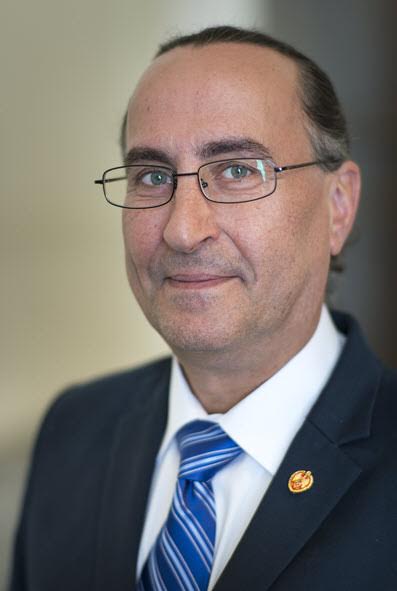 Vicerrector de Tecnologías de la Información
Avenida Séneca, 2. 6ª planta. 28040 Madrid

91 394 7319 / 91 394 7320
91 394 3466
CURRICULUM VITAE
Luis Hernández Yáñez is a tenured professor in the Department of Software Engineering and Artificial Intelligence, Faculty of Computer Science and Engineering. He served as Director of the department from 2006 to 2014. Among other academic roles, he has been member of the Governing Council for two years and he has served on the Academic Senate since 2010.
Hernández became professor of computer programming and web applications in 1987, and was recognized for excellence in teaching in English at the undergraduate level by the "Docentia programme" (teaching performance assessment programme). He has also participated in numerous seminars as Coordinator of the Virtual Campus of the Faculty of Computer Science and Engineering. In addition, he has been Director of a computer training programme that foster online IT training courses for students.
Professor Hernández's research interests mainly focus on the application of artificial intelligence techniques to programing training, he has participated in various research projects in this field, resulting in several publications. In addition, he has taken part in teaching innovation projects that support the use of computers in programming training, and that help students of the Faculty of Language Studies to acquire computer skills.