[...]
Vice-Rector for Institutional Relations and Rector's Cabinet Office
Vice-Rector for Institutional Relations and Rector's Cabinet Office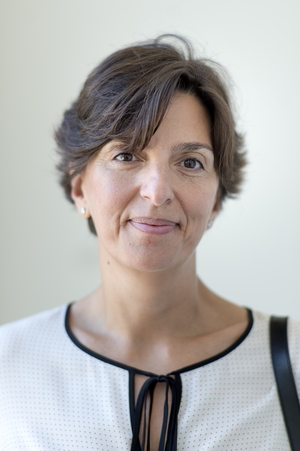 Vicerrectora de Relaciones Institucionales y Gabinete del Rector
Rectorado . Avda. Séneca, 2, 4ª planta. 28040 Madrid

91 394 3696 / 91 394 3530
91 394 3477
CURRICULUM VITAE
Isabel Fernández Torres received her PhD from the Complutense University in 2003. After a period in private companies, she decided to devote herself exclusively to the University and joined the Complutense University in 2011, as a professor.
Achieving an appropriate balance between teaching and research, Fernández has taught at undergraduate and postgraduate levels and participated in numerous specialized courses and seminars, both national and international. She taught in France and Puerto Rico, and has wide experience in the organization of national and international conferences.
Her research interests initially focused on Company Law, but eventually she has also broken new ground in the field of Competition and Bankruptcy Law.
Fernández is the author of 30 papers in top journals and various books, such as "La Junta General en las Sociedades de Capital en Liquidación" (2006), "Derecho de la Competencia" (2013) and "El Concurso de las entidades del Sector Público y sus Contratistas (June 2015), among others.
With over 6 years of research experience, she is a member of various research and teaching innovation projects and a research group.
Professor Fernández collaborates regularly with the top journals in her field, serves on the editorial board of the journal "Derecho Bancario y Bursátil" and is responsible for the commercial area in the ATELIER publishing. In addition, she is member of numerous associations related to her discipline, both national and international,
In the field of administration, she has held the position of University Ombudswoman.