[...]
Research Support Network
Research Support Network
The Research Support Network was established in late 2013 in order to provide researchers with information-related services and support through the research lifecycle. Services include:
Alert researchers to new and upcoming grant opportunities from a range of funding bodies, and help them locate potential collaborators.
Facilitate collaborative management for research projects.
Determine a list of functions for research groups at faculties.
Disseminate the research activity through the faculty website.
Provide editing support for reports related to quality of postgraduate programmes, Faculty annual reports and statistics of research groups and projects.
Enhance the interaction between researchers and the university research support services.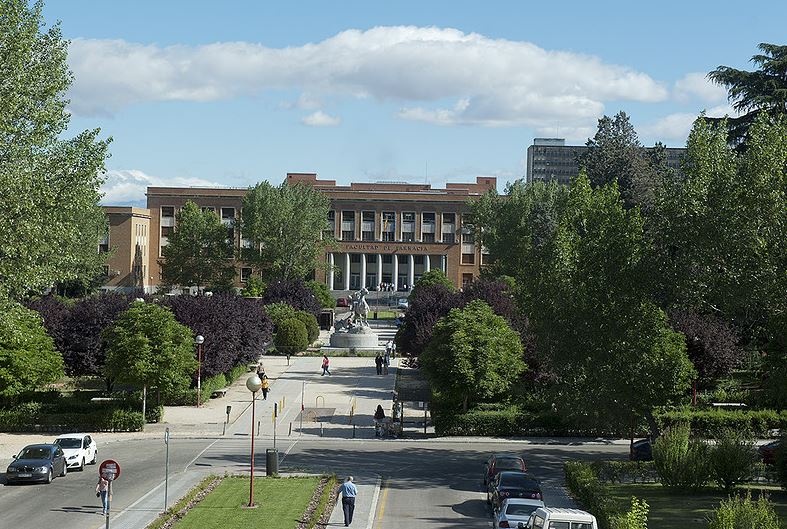 OFFICES
FACULTY OF ARTS
Contact: Susana Muñoz Arquero
Tel.: 341 394 3552
E-mail: bbaainvestiga@ucm.es
Location: The Research Support Office - ground floor - Dean"s Office Corridor
FACULTY OF LIBRARY SCIENCES
Contact: Juan Antonio Martínez Comeche, Vice-Dean of Studies, Research and Foreign Relations
Tel.: 341 394 6690
E-mail: juan.comeche@pdi.ucm.es
Location: Vice-Dean Office - Faculty of Library Sciences, ground floor
FACULTY OF GEOLOGICAL SCIENCES
Contact: Beatriz Monerri Molina
Tel.: 341 394 4837
Email: bmonerri@ucm.es y oaigeo@ucm.es
Location: Dean Office - José Antonio Novais St,12 - 28040 Madrid
FACULTY OF PHYSICAL SCIENCES
Contact:Adelaida Salgado García
Tel.: 91 394 4644
E-mail: asalgado@ucm.es
Location: Faculty of Physical Sciences - Library Services
FACULTY OF INFORMATION TECHNOLOGY AND COMPUTER SCIENCE
Contact: Office Responsible: Sara Fernández Penit, Assistant: Ana Martínez Ruiz
Tel.: 341 394 7580
E-mail:fioai@ucm.es
Location: Faculty of Information Technology and Computer Science, 2nd floor, room 206A
FACULTY OF MATHEMATICAL SCIENCES
Contact: Amador Carvajal García-Pando
Tel.: 91 394 4653
E-mail: carvajal@buc.ucm.es
Location: Faculty of Mathematical Sciences - Basement 2, Office S-215A
FACULTY OF MEDICINE
Contact: María Elena Vicente
Tel.: 341 394 1464
E-mail: mevicent@med.ucm.es
Location: Department of Pharmacology – ground floor, pavilion 3
FACULTY OF DENTISTRY
Contact: Carmen Roiz Sastrón (Jefe de Negociado de Coordinación)
Tel.: 341 394 1901
E-mail: carmenroiz@odon.ucm.es
Location: Faculty of Dentistry – Coordination Department - 1st floor
FACULTY OF PSYCHOLOGY
Contact: Luis Enrique López Bascuas / Carmen Cabezas Álvarez
E-mail: lelopezb@psi.ucm.es / gerpsi@ucm.es
Tel.: 91 394 3181 / 3186
Location: Faculty of Psychology - Vice-Dean for Research and Teaching Resources
Last updated: 4 april 2014 (oai@ucm.es)