Foreign Educational Systems
Foreign Educational Systems
Foreign Educational Systems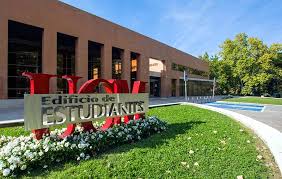 Non-EU International students or students whose countries do not hold an Exchange agreement with Spain should apply for an accreditation/recognition of their studies to the Spanish Educational System.
The procedure of recognition will be carried out by "Ministerio de Educación". Those students who have official recognition of Bachelor Degrees should apply for admission to the University they have chosen in the first place. Students who have applied for recognition of professional training studies or secondary education must apply to Spain's University of Distance Education (UNED). For further information, applicants should contact the University of Distance Education by phone (+34 913986613) or email: selectue@adm.uned.es.
The documents required must be sent to the Admission Department address by certified mail and all photocopies must be attested.
Admission Department
Universidad Complutense de Madrid
Vicerrectorado de Estudiantes
Ciudad Universitaria
28040 - MADRID
Opening Hours: Monday to Friday 9am - 2pm
Information Office:
Tel- 91-452-04-00
información@ucm.es
Requirements:
A Copy of Passport or Identity Card
Official Credential issued by UNED
Official Transcript o Optional Test Score (If any)