[...]
Vice-Rector for Planning and Institutional Effectiveness
Vice-Rector for Planning and Institutional Effectiveness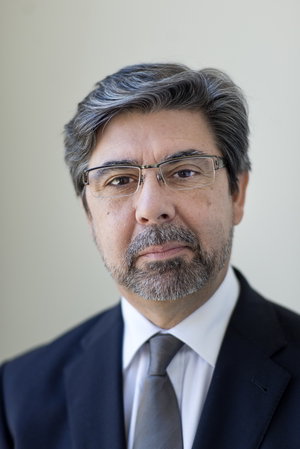 Vicerrector de Planificación y Evaluación Institucional
Rectorado. Avda. de Séneca, 2. 4ª planta. 28040 Madrid

91 394 7322 / 91 394 3588
CURRICULUM VITAE
Juan Antonio Tejada Cazorla earned his doctoral degree from the Complutense University of Madrid and joined the Complutense University of Madrid as a tenured professor in the Department of Statistics and Operations Research, Faculty of Mathematical Sciences. His research and teaching contributions have been in the fields of Operations Research (reliability of systems, decision models and game theory) and Techniques of Prediction. He has authored over 40 papers in the mentioned fields.
His main area of research interest lies in the game theory applied to socio-economic science (auctions and social networking). He is head of the research team "Game Theory and Applications" which led the way into the study of applications of game theory to social networks. Dr. Tejada has also served as principal investigator on several research projects funded by the National Research Plans.
He has participated in several staff mobility programmes in foreign universities and served as associate editor and referee of various international journals. In addition, he has actively collaborated with Central-American and Mozambican universities.
Dr. Tejada has extensive experience in the field of administration. He has been Registrar, Vice- Dean and Dean of the Faculty of Mathematics; Coordinator of Complutense University Deans; President of the Spanish Conference of Deans of Mathematics; General Secretary of the Society for Statistics and Operations Research; Secretary of the Institute for Interdisciplinary Mathematics; Coordinator of the master programme in mathematical engineering and the PhD joint programme in mathematical engineering statistics and operations research, with the Polytechnic University of Madrid.