[...]
Vice-Rector for Economic Planning and Resource Management
Vice-Rector for Economic Planning and Resource Management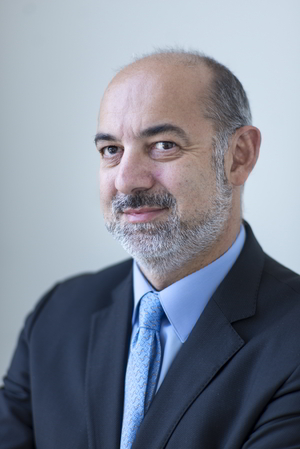 Vicerrector de Planificación Económica y Gestión de Recursos
Avenida Séneca, 2. 2ª planta. 28040 Madrid

91 394 3554
91 394 3381
CURRICULUM VITAE
Francisco Javier Sevillano Martín is a tenured lecturer of Finance and Accounting. As a professor, he has extensive experience in various disciplines in the field of accounting. Over the last few years, he has taught at undergraduate and master levels in English and Spanish.
In the field of university administration, Professor Sevillano has held the position of Chief Operating Officer in the Complutense University (2005-2011). Reporting directly to the Rector, he was responsible for the management of administrative and economic services of the university and managed the software implementation of SAP R/3 technology (financial and HR management information system). In addition, he served as Registrar on the Board of the General Foundation of the Complutense University and as Director on the Madrid Science Park Foundation. At the time of his appointment as Vice-Rector, he held the position of Vice-Dean for Financial Administration and Institutional Relations at the Faculty of Commerce and Tourism.
Besides, he has been Director of the State Society for Cultural Overseas Action, organization for promoting Spanish culture abroad, under the aegis of the Ministry of Economy.
His research interests focus on three main areas: management accounting in public institutions, information technology, and business management and environmental accounting.