[...]
Barajas Airport
Barajas Airport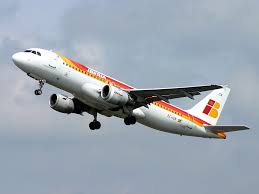 Bus
When you leave the Barajas Airport, you should keep in mind the arrival terminal.
If you arrive at the T4, you have the following buses to take you to the city centre: Line 204 - Avenida de América, Line 827 - Tres Cantos-Metro de Canillejas and Line 828 - Universidad Autónoma-Recintos Feriales
If you arrive at T1, T2 or T3, you can use: Line 101 Canillejas-Aeropuerto-Pueblo de Barajas, Line 200 Avenida América- Aeropuerto and Line 822 Coslada – Aeropuerto. For more information, visit EMT
The Madrid-Barajas Airport is strategically located just 12 km away from the city centre. It has four terminals, and it is possible to transfer between terminals using buses that are free for all passengers.
Terminal 4 is divided into T4 and T4S (Satélite). You can transfer between them using the train between terminals with an approximate journey time of four minutes.
Taxi
Travelling to the city centre by taxi is the most convenient but also the most expensive option. To take a taxi, you must go to the designated taxi stop located at the exits of each one of the terminals.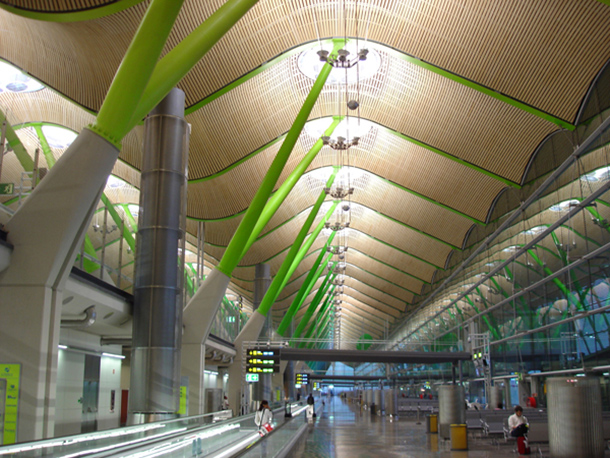 Metro (Underground)
The metro is still the quickest, most effective transport for arriving at the city centre. It is easy to use from any of the terminals. The entrance is located on the first floor of the T4 and the first floor of the T2 in the connection corridor with parking lot P2.
There are various types of tickets and a fare called "Servicio Especial" from the Aeropuerto T1, T2, T3 and Aeropuerto T-4 stations. For travellers using a Transport Pass or Tourist Travel Pass, it is not necessary to pay this special fare.
One-way Metro Ticket + Supplement. €2
This ticket allows you to take the metro between any Metro Madrid station within fare zone A and the Aeropuerto T1, T2, T3 and Aeropuerto T4 stations. For more information visit METRO.