[...]
Vice-Rector for Extra-Curricular Activities
Vice-Rector for Extra-Curricular Activities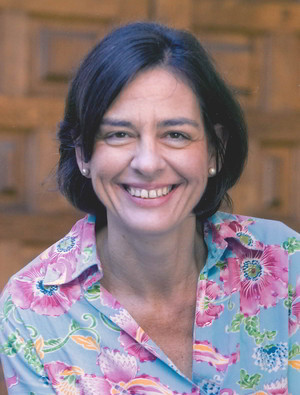 Vicerrectora de Extensión Universitaria, Cultura y Deporte
Pabellón de Gobierno. Isaac Peral, s/n. 28015 - Madrid

91 394 1019
91 394 1109
Personal Assistant
Websites
ROLE
The Vice-Rector for Extra-Curricular Activities is responsible for establishing and carrying out policies aimed at improving the cultural and sports activities at the Complutense University of Madrid (UCM) and for dealing with the needs of the different groups.
With regards to the functional area described above, and in accordance with the Rectoral Decree 16/2015 of 15 June for the creation of the Vice-Rectors of the Complutense University of Madrid (BOCM no. 180, of 31 July 2015), the Vice-Rector will perform the following activities and will carry out, by proxy, the following responsibilities:
a) Supervision of the University's Publication Services, head of the University's editorial policy and the Complutense Publications stamp (Publications Regulation, BOUC of 8 April 2016): https://www.ucm.es/english/publications.
b) Management and promotion of the museums and Historical-Artistic Heritage at UCM: https://www.ucm.es/english/museums.
c) Management of the Complutense University Symphony Orchestra, as well as supporting the music, theatre and dance groups at UCM.
d) Planning and directing cultural activities at UCM, in the areas of music (https://www.ucm.es/english/music), literature, performing arts (https://www.ucm.es/english/performing-arts), visual arts, and in general, coordinating and managing relationships with public and private institutions to perform activities in these areas.
e) Promoting the creation and development of debate forums about social and cultural matters at UCM.
f) Planning and directing sports activities at UCM, as well as supervising the management of sports facilities (https://www.ucm.es/english/sports)
g) Management of the Mature Students University and, in general, collaboration with different associations to promote academic and extra-curricular activities aimed at this group.
h) Definition and supervision of Social Action activities for UCM community groups in coordination with the Vice-Rector of Economic Planning and Resource Management.
i) Any other responsibilities of the Rector that relate to the operations of this Vice-Rector.
CURRICULUM VITAE
Maria Nagore Ferrer has received a degree-level piano diploma, a bachelor's degrees in Geography and History, and Musicology, the latter from the l'Universite Paris-Sorbonne, and obtained her PhD in Musicology from the University of Valladolid.
Nagore has taught Musicology and Art History at undergraduate level at the Universities of Valladolid (1994-2001) and Salamanca (1995). Since 2002, she has served as tenured professor at the Complutense University of Madrid (UCM) and also as associate professor at L'Observatoire Musical Français (L'Universite Paris-Sorbonne) collaborating regularly with the Chopin Institute of Warsaw.
She also leads the UCM research team "Música española de los siglos XIX y XX" (Spanish Music in the 19th and 20th century). She was also Coordinator of the Joint Doctorate Programme on Musicology with the University of Valladolid until July 2015.
Professor Nagore's research interests focus on Spanish music in the 19th and 20th century and she is the author of numerous national and international books and journal articles in this field. She has also coordinated several projects and courses and participated in various conferences and specialised courses in Spain and abroad.