[...]
Vice-Rector for Extra-Curricular Activities
Vice-Rector for Extra-Curricular Activities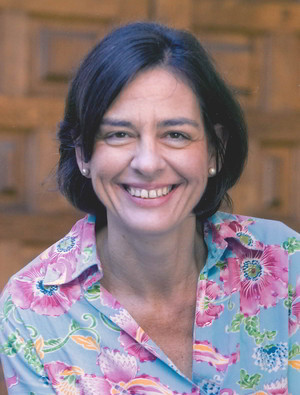 Vicerrectora de Extensión Universitaria, Cultura y Deporte
Pabellón de Gobierno. Isaac Peral, s/n. 28015 - Madrid

91 394 1019
91 394 1109
CURRICULUM VITAE
Maria Nagore Ferrer is recipient of a degree-level piano diploma. She received bachelor´s degrees in Geography and History, and Musicology, the latter from the l'Universite Paris-Sorbonne and obtained her PhD in Musicology from the University of Valladolid.
Nagore has taught Musicology and Art History at the undergraduate level in the Universities of Valladolid (1994-2001) and Salamanca (1995). Since 2002, she has served as tenured professor on the Complutense University of Madrid and also as associate professor on L'Observatoire Musical Français (L'Universite Paris-Sorbonne) collaborating regularly with the Chopin Institute of Warsaw.
She also leads the research team "Spanish Music in the nineteenth and twentieth century". In addition, she has been Coordinator of the Joint Doctorate Programme on Musicology with the University of Valladolid until July 2015.
Professor Nagore's research interests focus on the Spanish music in the nineteenth and twentieth century, she is an author of numerous books and papers in journals in this field, both national and international. In addition, she has coordinated several projects and courses and participated in various conferences and specialized courses in Spain and abroad.