[...]
Internship with AL Farabi Kazakh University (for PhD and Master students and Professors)
Internship with AL Farabi Kazakh University (for PhD and Master students and Professors)
In 2017, International activity of Kazakh National University was established with Universidad Complutense Madrid in order to promote the development and reforming of Higher Education by means of Kazakh's integration in the global educational framework as well as through scientific exchanges and cooperation programs with leading universities and world research centers. The main areas of activity involve: the realization of joint educational programs and projects; the pursuit of joint research activities; academic mobility; the implementation of international education programs and projects; the organization of workshops, seminars, and conferences.
News Report 2017: In 2017 Dr. Nurlykhan Aljanova and Dr. Gulbakyt Shashayeva participated in the XII International Conference of New Directions in the Humanities, held on 11-13 June and the "31st International Conference on Psychology and Arts" at Universidad Complutense June 25-29, 2014. The practice of international cooperation between Al-Farabi KazNU and Complutense shows the effective use of partnerships as well as the positive impact on the improvement of Higher Education and research.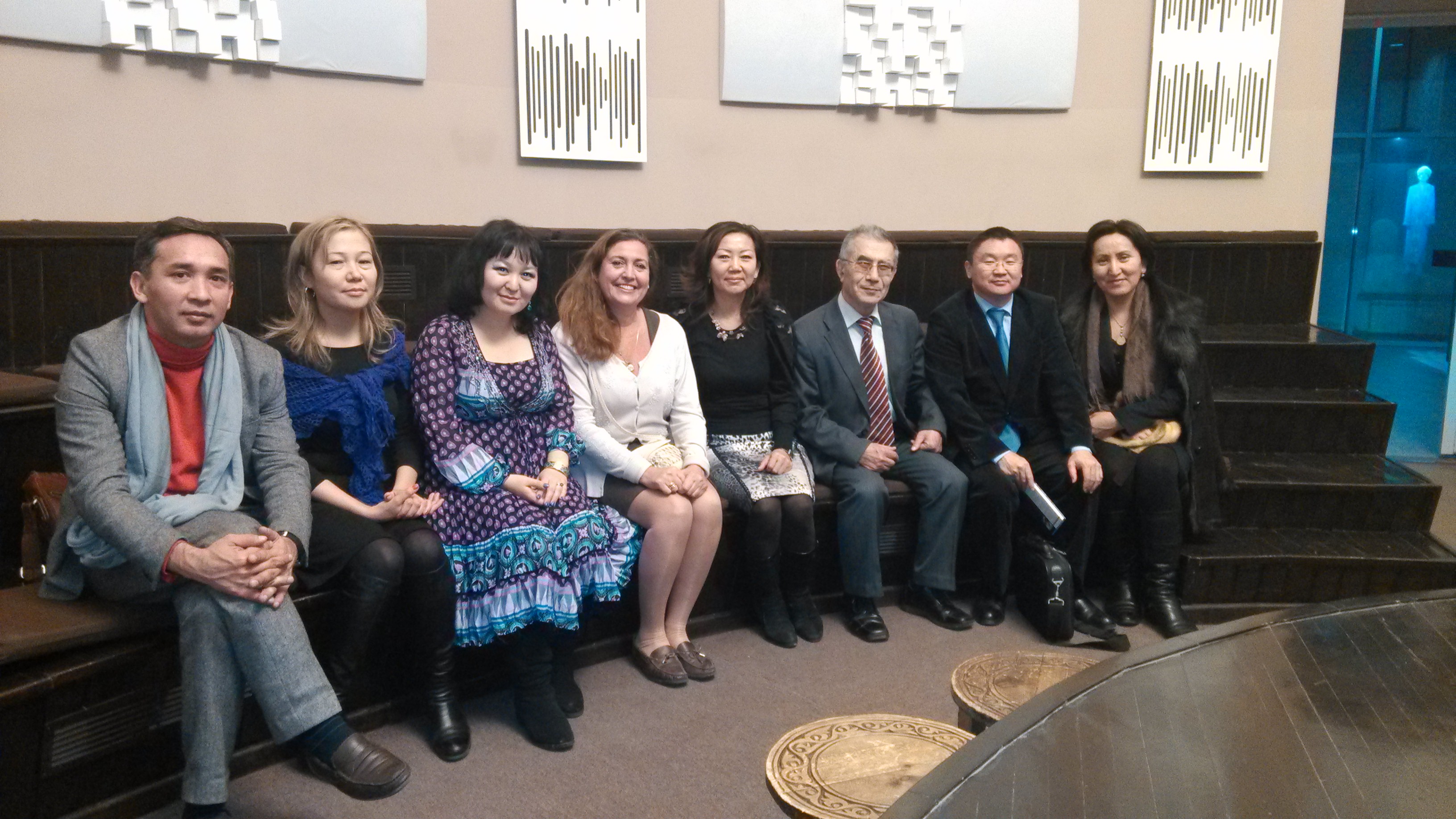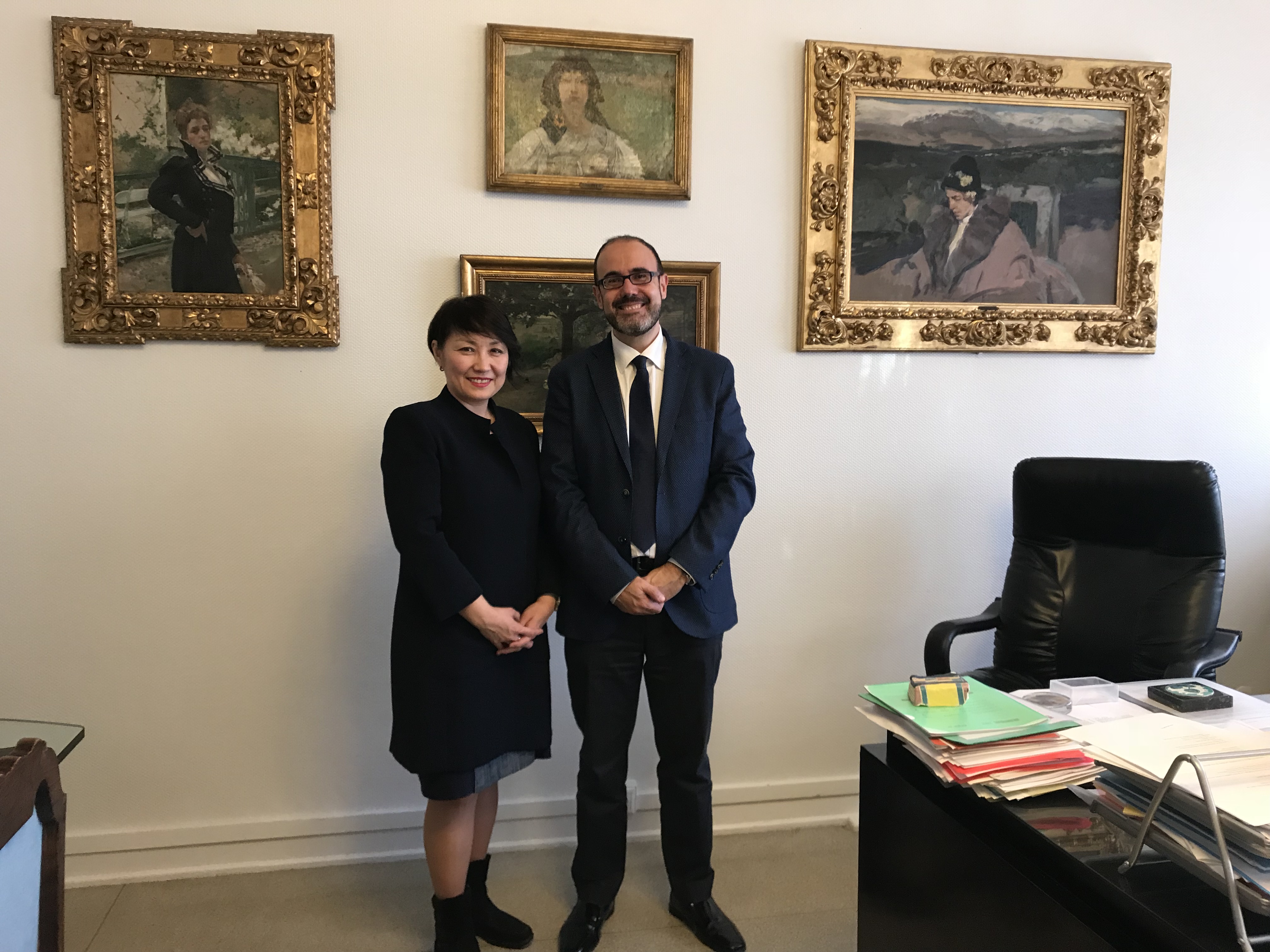 Dean Prof,Massalimova and Dean Prof.Luján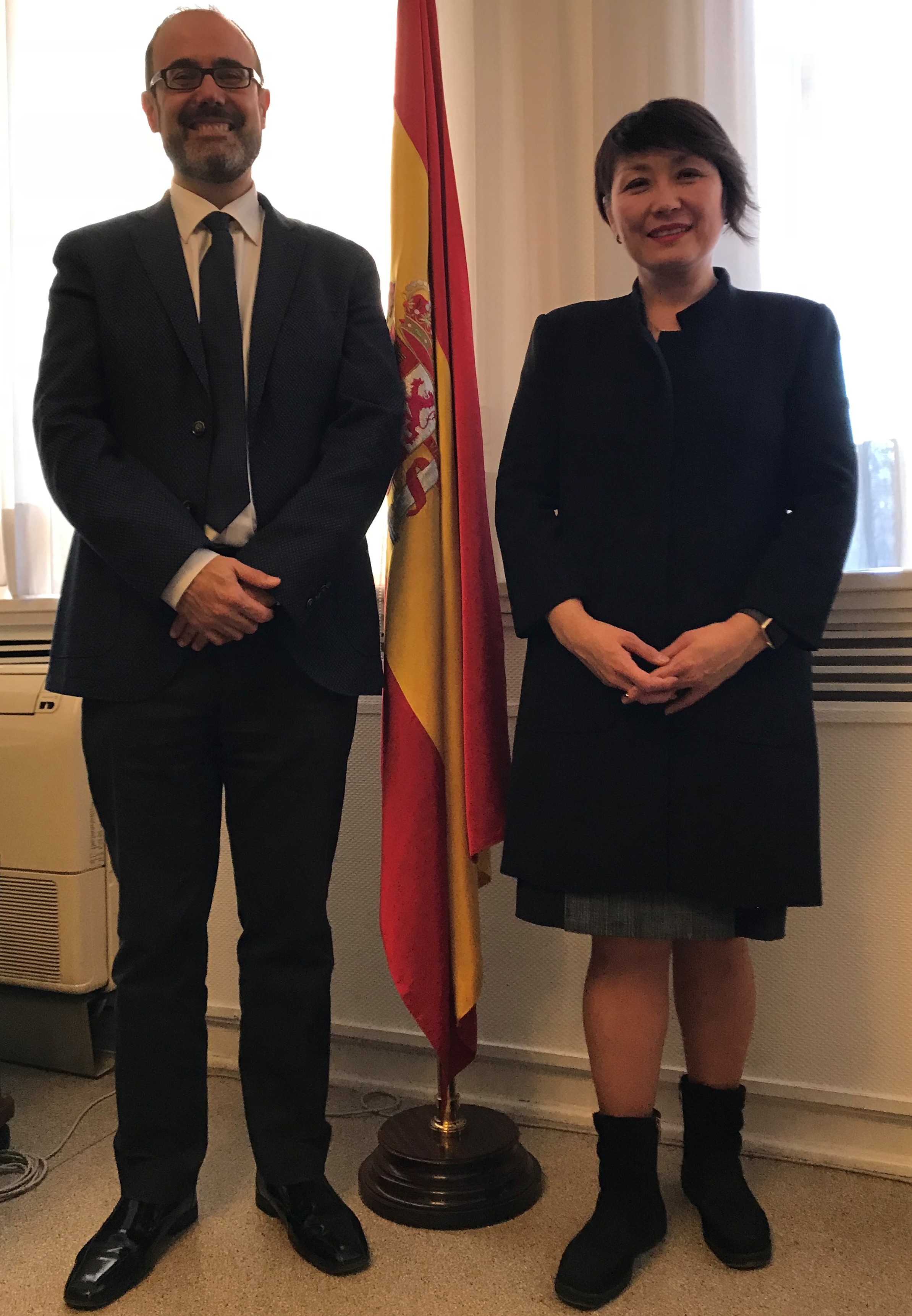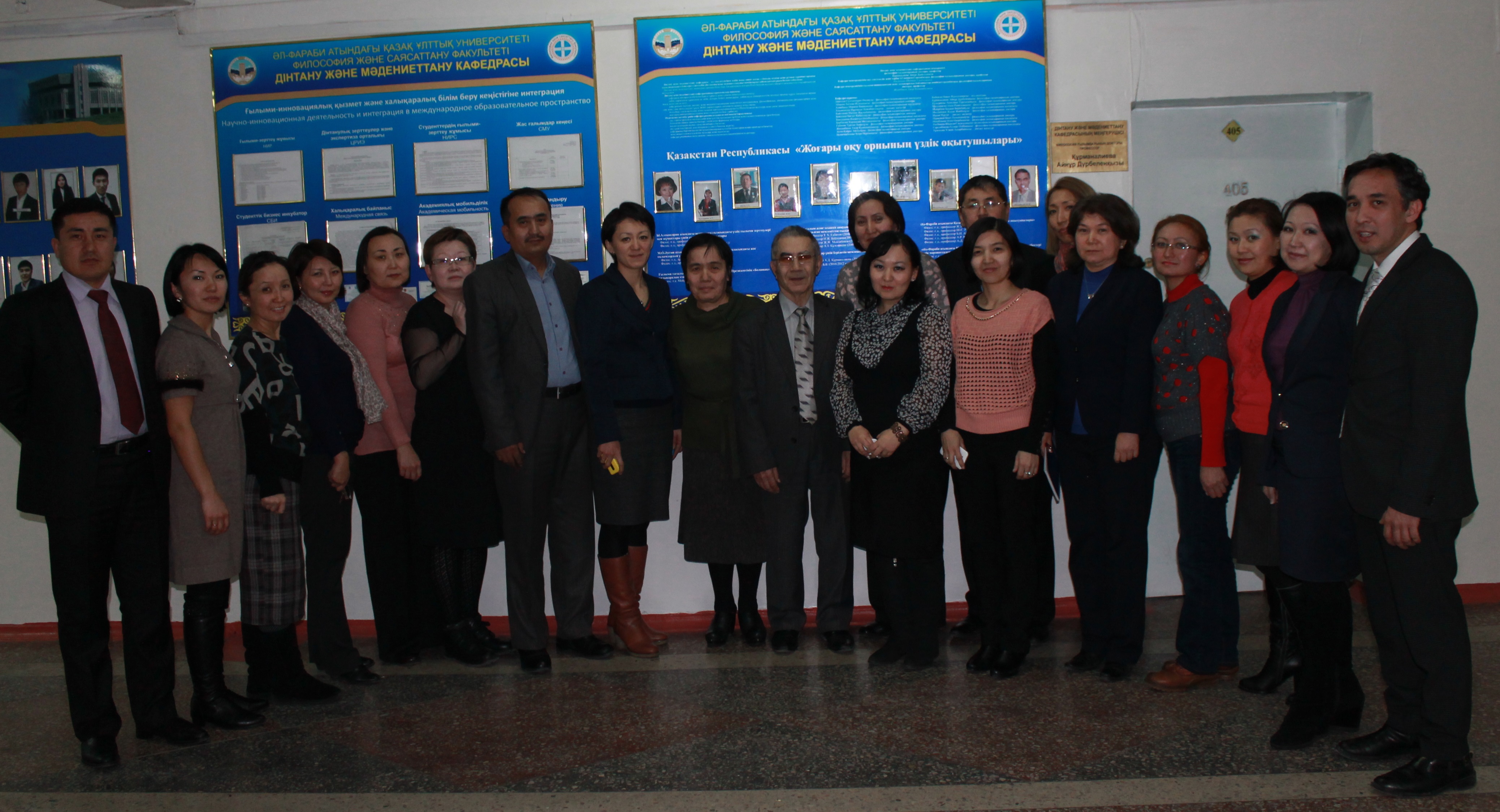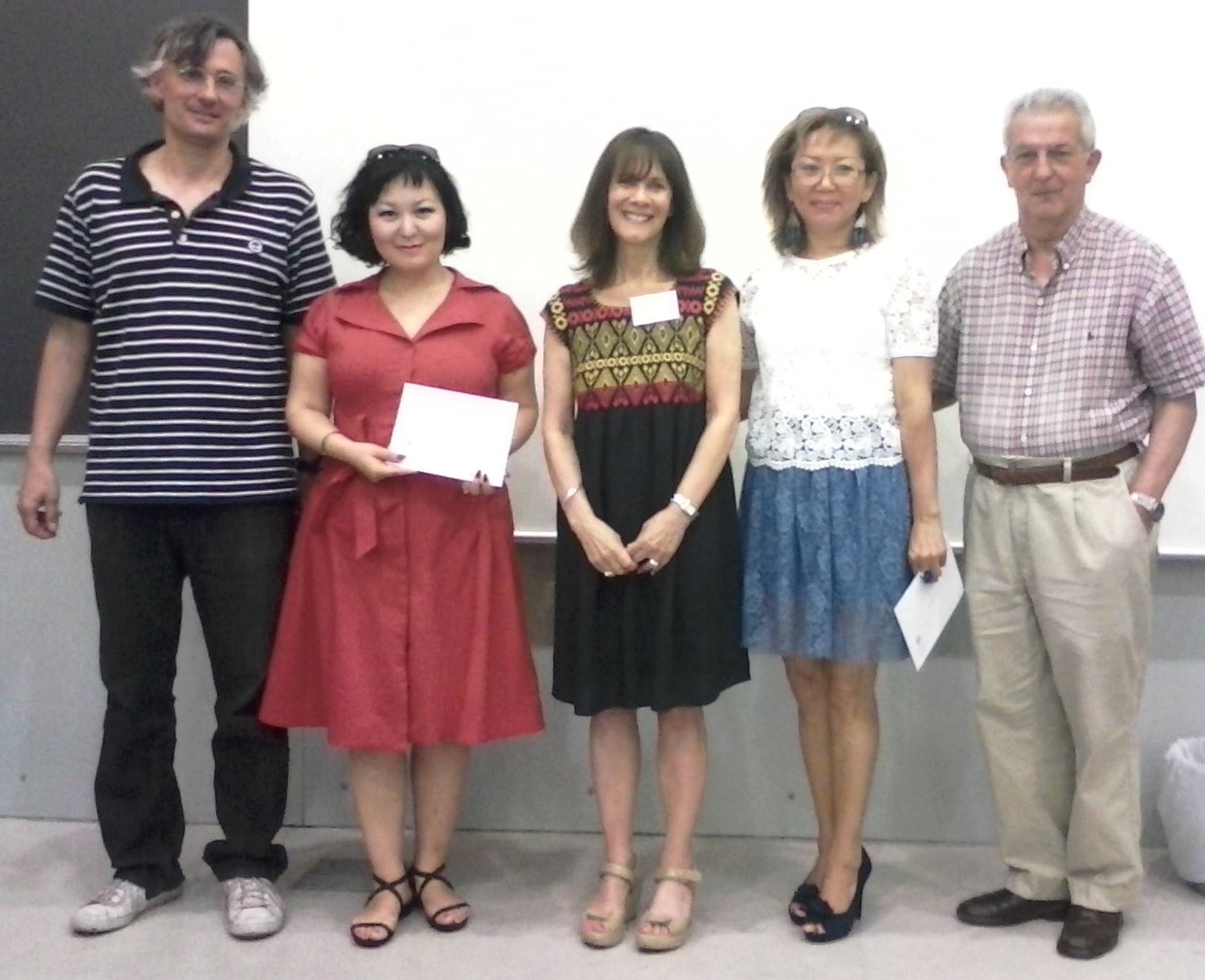 New Report 2018: On 11th January 2018, the Dean of the Faculty of Philosophy and Political Science, Al-Farabi Kazakh National University, Prof. Aliya Massalimova visited Complutense University of Madrid in order to extend and sustain the cooperation agreement between Al-Farabi KazNU and Complutense. Prof. Massalimova met with the Dean of Facultad de Filología, Prof. Eugenio R. Luján, and the Vice-Chair of the Department of English Studies, Prof. Asuncion Lopez-Varela. The meeting was aimed at extending mutual cooperation in following areas: a) student exchange at Master and PhD degree levels, research internships and training; b) development and realization of joint educational Master programs (i.e. Religious Studies); c) joint organisation of academic meetings, symposia and summer schools; d) publication of articles, reports, scientific materials and exchange of academic information; e) access to research centers and facilities to conduct research and etc.
Al-Farabi KazNU successfully cooperates with more than 300 largest universities of the world, the university is a member of International, European and Euroasian Associations of universities, the World Universities Consortium, etc. International academic mobility is a core activity in this regard.