International Conference Ethos-Pathos-Mythos
International Conference Ethos-Pathos-Mythos

ETHOS, PATHOS, MYTHOS: MITO Y NARRATIVAS DEL TRAUMA
ETHOS, PATHOS, MYTHOS: MYTH AND TRAUMA NARRATIVES

INVITED SPEAKERS (confirmed): RACHEL FALCONER & MANUEL MARTÍN-LOECHES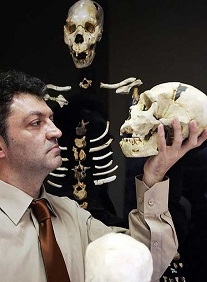 COMITÉ CIENTÍFICO: CLAUDIA ALONSO RECARTE (Claudia.Alonso@uv.es) ANTONIO BALLESTEROS ANDRÉS (aballesteros@flog.uned.es) CRISTINA CALLE (cristinacalle@filol.ucm.es) MAYRON E. CANTILLO (mayron.cantillo@uv.es) ANA GONZÁLEZ RIVAS (ana.gonzalez-rivas@uam.es) HELENA GUZMÁN GARCÍA (hguzman@flog.uned.es) JOSÉ MANUEL LOSADA GOYA (jlosada@ucm.es) DANIEL MARTÍN GONZÁLEZ (danielma@ucm.es) XIANA SOTELO (alopezva@ucm.es)
COMITÉ ORGANIZADOR: ANDREA BURGOS MASCARELL (Andrea.burgos@uv.es) MÓNICA HERNÁNDEZ CORDERO (monica.hernandez_cordero@etu.sorbonne-universite.fr
)

VÍCTOR HUERTAS MARTÍN (victor.huertas@uv.es) ASUN LÓPEZ-VARELA AZCÁRATE (alopezva@ucm.es) ESTEFANIA SANCHEZ AUNÓN (estefania.sanchez8@um.es) MARTA SILVERA ROIG (msilvera@ucm.es)
During three days (15, 16 and 17 June 2022 at the Facultad de Filología, Universidad Complutense de Madrid), we will welcome proposals that explore myth and narratives of trauma in various narrative media (prose, comics, graphic novels, theatre, film, e-lit, etc.).
Myth and trauma narratives can be studied together. Both delve into human emotions and deep feelings arising at critical moments in our history. The convergence of myth and trauma can be seen in narratives related to both produced as a consequence of extraordinarily violent events that unsettle individuals and collectivities. These are forced to restore some sense of order and/or wholeness after the traumatic events take place. Both types of narrative are, in this case, elastic and adaptive. Moral, personal, ideological, political and even economic lessons can be drawn from these narratives by observing the personal and collective transformations resulting from the events that frame them.
There are cultural contexts that tend to make myth and trauma converge. The anxieties of the end of the century and the beginning of the 21st century gave rise to numerous narratives that materialized these complex phenomena. Events consequent from globalization, terrorism, migration crises and climate change, among others, and from the crisis brought about by the pandemic, have given rise to countless such narratives. If we think of myths as organizing situations of disorder and chaos, and trauma narratives as attempts at making sense of trauma itself, we can draw the preliminary conclusion that the two types of narrative are in a complementary and dialectical relationship.
Literary studies have developed interdisciplinary approaches to the reception of the literary event in the human mind. Mark Turner's The Literary Mind (1998) considers the pre-linguistic substrate, which dynamically converges phenomena of conceptualizing body, mind and world as continuous and indivisible; new methodologies proposed by the cognitive sciences of language provide us with a solid scaffolding to explore emotion and cognition as indistinguishable structurands or faculties. On the other hand, critics such as Rachel Falconer, author of Hell in Contemporary Literature (2007), contribute to broaden horizons on the materialization of trauma in fiction using myth studies as approaches to analysis. Volumes such as Trauma and Literature, edited by J. Roger Kurtz (2020), approach the relationship between trauma and literature by drawing on sources from numerous disciplines.
Not only do we explore trauma and myth within fiction (although we will focus on storytelling in general). We will also analyze its social repercussions and impact on the real world paying attention to the dialogue between literature and various disciplines. Thanks, for example, to experts in affective neuroscience such as Antonio Damasio, Jaak Panksepp and Joseph Ledoux, we consider narrative as an essential component of religious and myth narratives, as well as part of the processes that relate profound human emotional transformations. This allows us, following in the footsteps of scholars such as the psycho-biologist Manuel Martín-Loeches, to seek interrelationships between literary studies and narratives of other kinds–including narratives of trauma–, using, among others, the tools of neuroscience and cognitive linguistics.
Following in the wake of these studies, we set out to answer these (and other) questions: How is trauma approached in association to myth in contemporary narrative forms including literature, comics, television series and others? What do these narrative forms tell us about the traumatic experience? In what sense does myth serve to restore wholeness in subjects and collectivities? Are there inherent elements within myth that contribute to the necessary healing of the traumatic experience? How can we use myth to develop theoretical and practical paradigms for studying the relationships between trauma, literature and narrative discourse from neuroscientific, post-humanist, cognitive linguistic and other approaches?
Proposals should address questions about the relationship between myth and trauma narratives in different semiotic manifestations. Contributors should submit an abstract of 300-500 words accompanied by a biography of 100-150 words in one of the official languages of the conference (English and Spanish). The deadline for abstracts and bios is 31 January 2022. Acceptances will be notified by 28 February 2022. Following the conference, a selection of papers will be published in two indexed journals. Inscription rates: Free (for AGLAYA members), 30€ (Master and Doctoral students) y 75€ (rest of inscriptions).
Those interested should send the required documentation (abstract and biography) to: ESTEFANIA SANCHEZ AUÑON <estefania.sanchez8@um.es>
The conference is part of AGLAYA "Estrategias de Innovación en Mitocrítica Cultural" H2019/HUM-5714
We hope that you will take part in what we hope will be an unforgettable congress. The Organizing Committee.
Durante tres días (15, 16 y 17 de junio de 2022) en la Facultad de Filología, Universidad Complutense de Madrid, daremos la bienvenida a propuestas que exploren el mito y las narrativas del trauma en varios medios narrativos (prosa, cómic, novela gráfica, teatro, cine, e-lit, etc.).
El mito y las narrativas del trauma pueden estudiarse conjuntamente. Ambas ahondan en emociones humanas y sentimientos profundos en momentos críticos de nuestra historia. La convergencia entre mito y trauma se aprecia en narraciones relacionadas con ambos producidas como consecuencia de acontecimientos extraordinariamente violentos que desconciertan a sujetos y a colectividades. Estos se ven obligados a restaurar cierta sensación de orden y/o plenitud después de haber tenido lugar los sucesos traumáticos. Ambos tipos de narrativa son en este caso elásticos y adaptativos. Pueden extraerse de estas narrativas lecciones morales, personales, ideológicas, políticas e incluso económicas observando las transformaciones personales y colectivas resultantes de los acontecimientos que las enmarcan.
Existen contextos culturales tendentes a hacer que mito y trauma converjan. Las ansiedades de fin de siglo y de inicios del siglo XXI han dado pie a numerosas narraciones que materializan la conceptualización de este complejo fenómeno. Sucesos derivados de la globalización, el terrorismo, las crisis migratorias y el cambio climático, entre otros, y de la crisis propiciada por la pandemia han dado lugar a un sinfín de narraciones de este tipo. Si pensamos que los mitos organizan situaciones de desorden y caos y que las narrativas del trauma dan sentido al trauma mismo, podemos extraer la conclusión preliminar de que ambos tipos de narración guardan relación complementaria y dialéctica.
Los estudios literarios han desarrollado enfoques interdisciplinares sobre la recepción del hecho literario en la mente humana. En The Literary Mind de Mark Turner (1998) se considera el substrato pre-lingüístico, el cual de forma dinámica hace converger fenómenos de conceptualización del cuerpo, la mente y el mundo como continuos e indivisibles; las nuevas metodologías propuestas por las ciencias cognitivas del lenguaje nos proporcionan un sólido andamiaje para explorar emoción y cognición como "estructurandos" o facultades indistinguibles. Por otro lado, críticas como Rachel Falconer, autora de Hell in Contemporary Literature (2007), contribuyen a ensanchar horizontes sobre la materialización del trauma en la ficción usando estudios del mito como enfoques de análisis. Volúmenes como Trauma and Literature, editado por J. Roger Kurtz (2020), se aproximan a las relaciones entre trauma y literatura haciendo uso de recursos de numerosas disciplinas.
No solo exploraremos el trauma y el mito dentro de la ficción (aunque nos centraremos en los relatos en general). Analizaremos además su repercusión social e impacto en el mundo real, prestando atención al diálogo entre literatura y diversas disciplinas. Gracias, por ejemplo, a expertos en neurociencia afectiva como Antonio Damasio, Jaak Panksepp y Joseph Ledoux, consideramos la narración como un componente esencial del relato religioso, del mito y de otros procesos que relatan profundas transformaciones emocionales humanas. Esto permite, siguiendo pasos dados por estudiosos como el psicobiólogo Manuel Martín-Loeches, buscar interrelaciones entre estudios literarios y narrativas de otro tipo sirviéndonos, entre otros, de los instrumentos de la neurociencia y de la lingüística cognitiva.
Siguiendo la estela de estos estudios, nos disponemos a responder a estas (y otras) preguntas: ¿Cómo se aborda el trauma desde el mito en formas contemporáneas de narrativa incluyendo la literatura, los cómics, las series de televisión y otras? ¿Qué nos cuentan estas formas de narración acerca de la experiencia traumática? ¿En qué sentido el mito sirve para restaurar la plenitud en sujetos y colectividades? ¿Existen elementos inherentes dentro del mito que contribuyan a realizar las curaciones necesarias ante el hecho traumático? ¿Cómo podemos servirnos del mito para desarrollar paradigmas teórico-prácticos para estudiar las relaciones entre trauma, literatura y discurso narrativo desde prismas neuro-científicos, post-humanistas, de lingüística cognitiva y otros enfoques?
Las propuestas deben abordar cuestiones acerca de las relaciones entre el mito y las narrativas del trauma en diferentes manifestaciones semióticas. Los contribuyentes deben enviar un resumen de 300-500 palabras acompañados de una biografía de 100-150 palabras en una de las lenguas oficiales del congreso (inglés y español). El plazo máximo de entrega de resúmenes y biografías será el 31 de enero de 2022. Se notificarán aceptaciones el 28 de febrero de 2022. Tras la conferencia, se publicará una selección de artículos en dos revistas indexadas. Cuotas de inscripción: Gratuitas (para miembros de AGLAYA), 30€ (para estudiantes de Máster y Doctorado) y 75€ (resto de inscripciones).
Aquellos que estén interesados deben enviar la documentación requerida (resumen y biografía) al correo: ESTEFANIA SANCHEZ AUÑON <estefania.sanchez8@um.es>
Este congreso se enmarca en las actividades del proyecto AGLAYA "Estrategias de Innovación en Mitocrítica Cultural" H2019/HUM-5714
Esperamos que se animen a formar parte de lo que esperamos que resulte un congreso inolvidable. El comité organizador.