Quality Assurance
Quality Assurance
QUALITY ASSURANCE COMMITEE
This board is in charge of the implementation of the policy of quality of the studies provided by the Faculty according to the quality policy of the UCM. It is also in charge of monitoring and modifying all actions related to the Internal Quality Assurance System (IQAS).
The Dean:
Prof. Iglesias Peinado, Irene

(alternatively, a Vice-Dean on behalf of the Dean if necessary)
The Registar:
Prof. Román Zaragoza, Jesús
The Vice-Dean for Students, External Practices and University Extension:
Prof. Martín Brieva, Humberto
The Vice-Dean for Quality and Communication
Prof. Córdoba Díaz, Manuel
Vice-Dean for Teaching Planning, Faculty and Institutional Relations:
Prof. Gómez-Serranillos Cuadrado, M. Pilar
The Vice-Dean for Post-graduate studies:
Prof. Tenorio Sanz, Mª Dolores
The Chief Operating Officer:
Mrs. López Campos, Ana María
The External member:
Mrs. Varela Gallego, Pilar
Directors of Departments:
Prof. Benedí González, Juana

Prof. Porras Gallo, Almudena
Tenured Faculty Members:
Prof. Villacampa Sanz, Mercedes

Prof.

Molina Martín, María

Prof.

Cámara Hurtado, Montaña

Prof. Ramos García, Mª Teresa
Part-Time Faculty Members:
Prof. Serrano López, Dolores Remedios
Students:
Mrs. Sánchez Alcantarilla, María

Mrs. Ureña Vacas, Isabel María
THE INTERNAL QUALITY ASSURANCE SYSTEM (IQAS)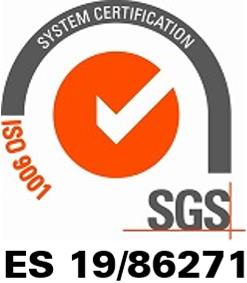 ISO-9001:2015-CERTIFIED STAYS AND FINAL-DEGREE MASTER
ORGANIZATION, COMPOSITION AND FUNCTIONS OF THE IQAS:
The person responsible for guaranteeing the internal quality of the degrees taught at the Faculty of Pharmacy is the Dean of the Faculty. The Quality Assurance Commitee, approved by the Faculty Board, was created as the maximum responsible organ for the quality of the studies (Degree and Post-graduate Programs) taught at the Faculty of Pharmacy. In this Commission, the Dean of the Faculty of Pharmacy acts as President.
The Commission for Quality Affairs is specifically intended to guarantee the quality of the studies offered in the Faculty of Pharmacy and its is governed by a specific regulation that has been approved by the Faculty Board. All the groups of the University Community are represented in this commission: students, professors and the administration and services staff. Likewise, external agents are involved, being experts in quality evaluation of other Faculties or Universities, or designated by the Autonomic or State Agencies, the Professional Association of Pharmacists, or by companies or business organizations related to The Degree in Pharmacy.
Mailbox for Complaints and Suggestions