Immunology Frontiers Seminar Series-UCM
Immunology Frontiers Seminar Series-UCM
Immunology Seminar Series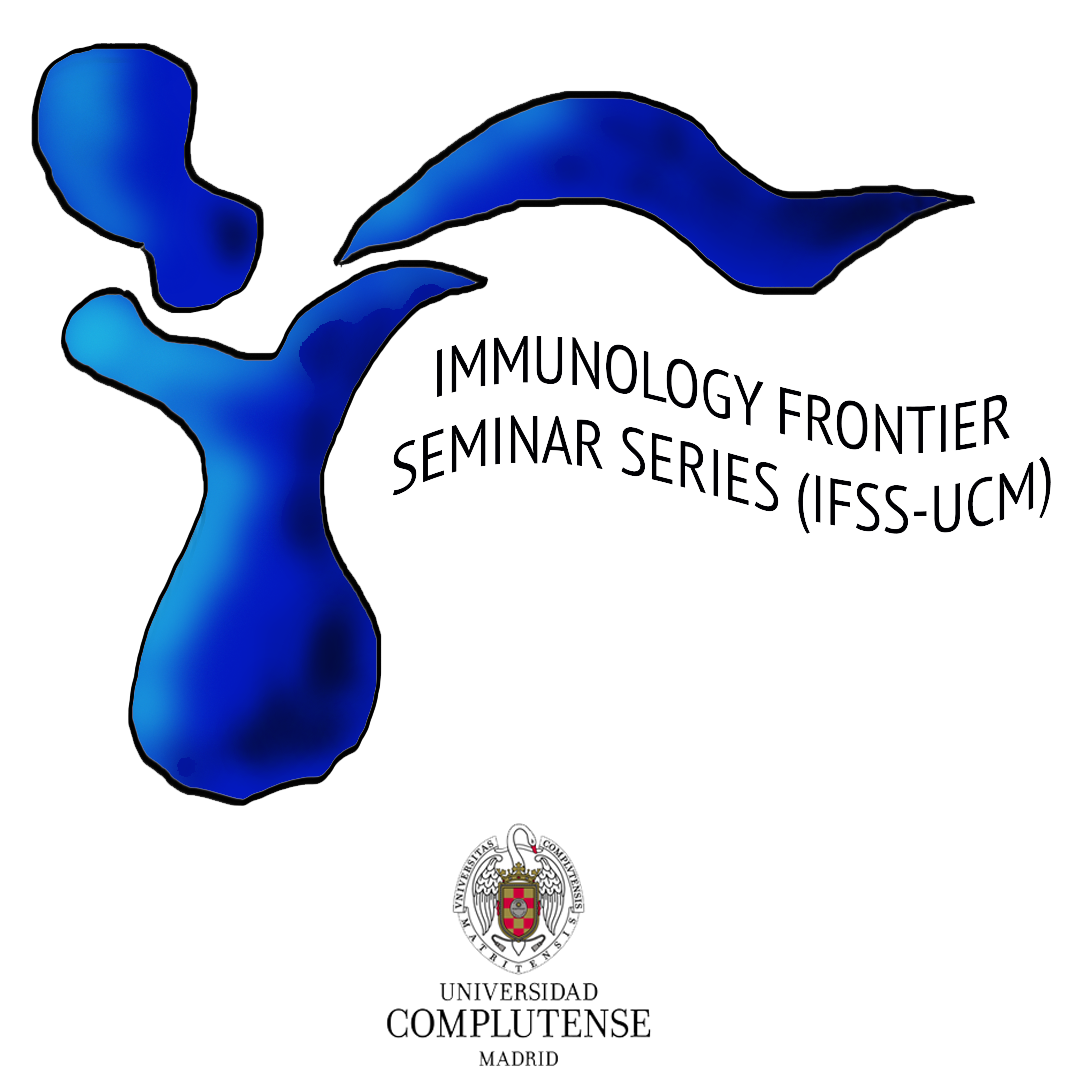 Immunology Frontiers Seminar Series-UCM
The Department of Immunology, is delighted to announce the 2nd Immunology Frontier Seminar Series (IFSS-UCM). This stimulating event will cover basic and translational topics related to immunology, inflammation and cardiovascular research. We are hosting world-leaders speakers from different institutes spanning Europe and Spain to present cutting-edge research.
IFSS is designed to showcase the School of Medicine (Complutense University of Madrid) as an uprising international centre for research and teaching in immunology.
facilitate basic and clinical interactions.
bridge Academia and industry collaborations.
create a learning environment for students and postdocs to impact their careers and employability.
enhance the immunology impact amongst active researchers and clinicians located in Madrid.
Seminar schedule
13th Nov 2018 Prof. Wolfgang Schamel
11th Dec 2018 Prof. Bodo Grimbacher
5th Feb 2019 Prof. Jürgen Kuball
12th March 2019 Dr. Shehab Ismail
April/May 2019 Prof. Mark O"Driscoll
Our seminars are open to anyone interested in immunology and we welcome all interested parties to our events, in particular undegraduate and PhD students. If you would like to meet the speaker, propose an intended specialist in the field or collaborate with us, please do not hesitate to contact Javier Redondo-Muñoz (javredon@ucm.es).
We are actively seeking INDUSTRIAL AND BIOTECH PARTNERS to collaborate in this innovative initiative.