General information
General information
How to reach the city of Segovia and "Parador de Segovia" (venue) From Madrid-Barajas airport (by train or by bus)
Take Metro at the airport (see end of Line 8 at the right hand side). You can buy the tickets in the Metro station. There are machines in English or in the counter. See Metro map below.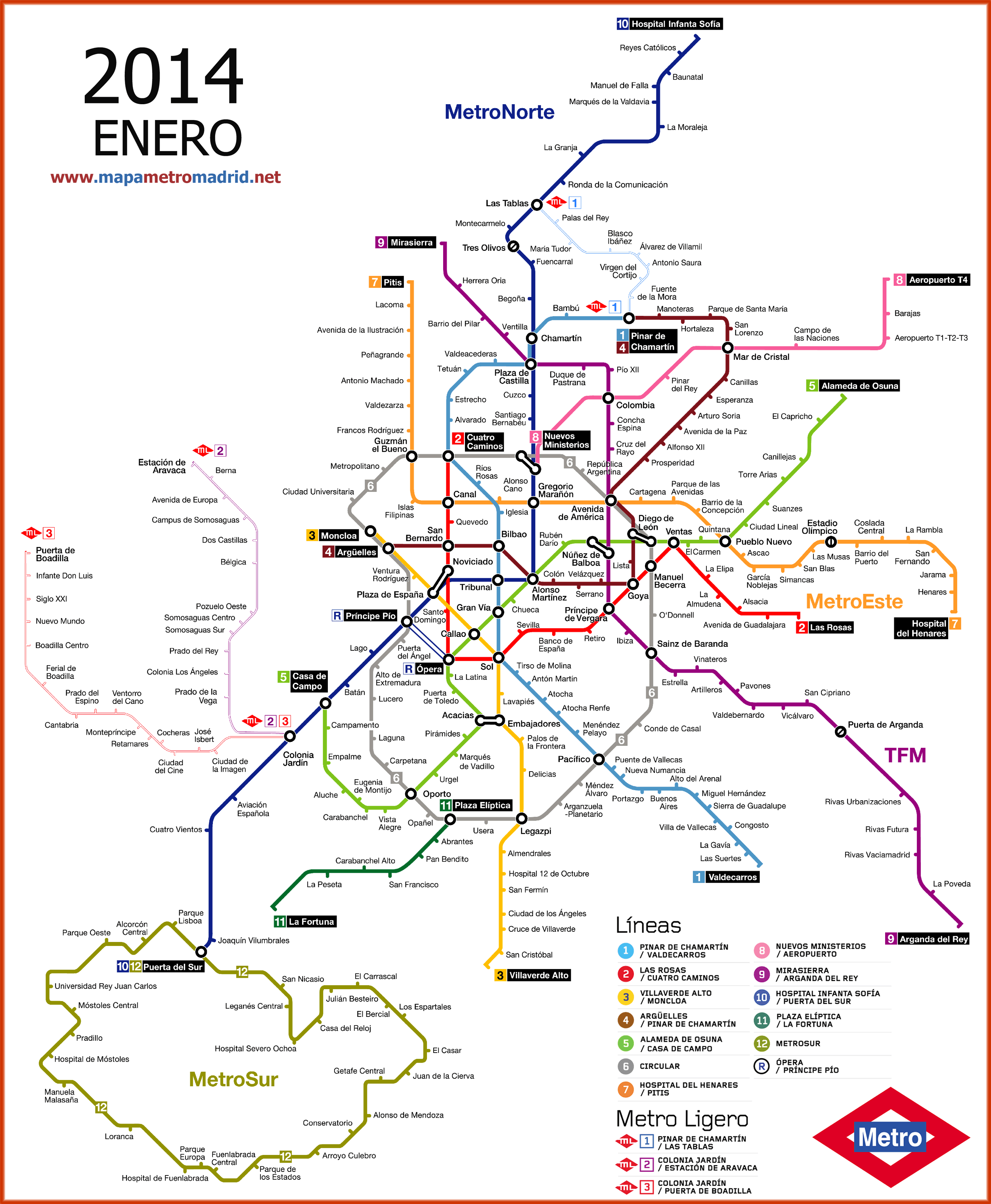 BY TRAIN
To reach the train station (Chamartín) from the Airport:
Get the Metro

Line 8

from the airport (either Terminal 1,2 or 4) to Nuevos Ministerios

Change there to

Line 10

direction

"Hospital Santa Sofía''. Get off in

Chamartín

(Train Station)

Take the train to Segovia. Avoid ''Regional trains'' (they stop in every single station and the trip last for >2 hours; in the timetable they are clearly indicated)

Upon arrival at Segovia, we suggest to take a taxi (the station is far from the centre or from the Parador). It may cost 6-7 euro
For general information, timetables, pricing and ticket purchase, check the following page:
http://www.renfe.com/EN/viajeros/horarios.html
You can (and it is desirable) to buy your tickets online (usually return tickets are cheaper).
Origin: MADRID (Chamartín)
Destination: SEGOVIA (*)
Trains for: Wednesday 28 January 2015 (example)
(Please, do not consider regional trains)
BY BUS
Take Line 8 (pink) at the airport till "Nuevos Ministerios" station (last stop). Then change to Line 6 (grey) direction to "Moncloa". Get off in "Moncloa" station.
Once outside Metro, in the hall of the Moncloa Transport Interchange, look for "Tickets to Segovia" indicator and go to:
LA SEPULVEDANA (Bus Company)
Moncloa Transport Interchange

Buy a direct ticket to Segovia (about 8 €). You can buy the ticket in advance online. Check the web page (in English) for the timetable (they run very often)
Once in Segovia (Bus station), the most convenient way to the "Parador de Segovia" is to take a taxi (5-7 eur)
Carretera de Valladolid, s/n
40003 Segovia
tel.: +34 921443737
http://www.parador.es/es/paradores/parador-de-segovia