Sánchez-García, Davinia
Sánchez-García, Davinia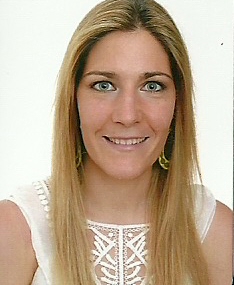 Davinia Sánchez García mdsgarcia@ucm.es
Profesor Ayudante Doctor
Departamento de Estudios Ingleses: Lingüística y Literatura
Despacho: 328.2 Facultad de Filología (Edificio A)
Los inicios de la Dra. Davinia Sánchez García en la enseñanza universitaria comenzaron su andadura al recibir una beca del IES para trabajar como profesora ayudante en Occidental College (EEUU). Posteriormente obtuvo un Máster de Lingüística Aplicada en la Universidad Complutense de Madrid (UCM) y trabajó de profesora de inglés y de AICLE en distintas etapas educativas (Primaria, Secundaria y Bachillerato). Tras una estancia pre-doctoral en la Universidad de Southampton (UK), se doctoró en 2016 en Lingüística Inglesa (Sobresaliente Cum Laude y Premio Extraordinario de Doctorado de la Facultad de Filología) en la UCM. Durante 10 años trabajó de profesora en la Universidad a Distancia de Madrid (UDIMA), y actualmente trabaja como profesora Ayudante Doctor en la UCM.
Desde el punto de vista investigador, su trabajo se centra fundamentalmente en el estudio del papel del inglés como lengua de educación en la universidad, aunque entre sus intereses también se incluyen la formación del profesorado universitario, el análisis del discurso (del aula), y el Aprendizaje Integrado de Contenidos y Lengua Extranjera (AICLE).
Para más información sobre proyectos de investigación y publicaciones, ver lista más abajo.
Dr. Davinia Sánchez-García's teaching experience at university initiated with a grant obtained from the Institute for the International Education of Students (IES) to work as a teacher assistant at Occidental College (USA). Back in Spain she earned her Master's Degreee in Applied Linguistic at Universidad Complutese de Madrid (UCM) and worked as a teacher of English and CLIL across different educational levels (Primary, Secondary and Bachillerato). After a pre-doctoral stay at the University of Southampton (UK), she obtained a PhD (with Honours and PhD Extraordinary Award) at Universidad Complutense Madrid in 2016. She has worked as a lecturer of English Linguistics at Universidad a Distancia de Madrid (UDIMA) for 10 years; and, at the moment, she is assistant professor at UCM.
From a research perspective, her work mainly focuses on analyzing English-medium education in higher education (EME), although her interests also include teacher education in higher education, (classroom) discourse analysis, and CLIL.
Participation in research projects:
national project funded by the Spanish Ministry "Understanding the Internationalization of Higher Education from the Student Perspective: A Longitudinal Examination of Disciplinary Literacies in English-medium Education", which

studies in detail students' understanding and development of the role of

Disciplinary Literacies

(DLs) in the specific context of Economics and Business Studies (EBS) (2020 - 2024)

international project "Two2Tango – Tandems for teaching in English", which supports university teachers in the development of their English language skills, their teaching skills and their intercultural awareness in the international classroom (2017 - currently)
UCM research group 'The Role of English in the Internationalization of Spanish Higher Education' - https://clue-project.weebly.com/

.

In addition, she is responsible for the innovation project "Mentor-ING", which is working on the design and implementation of a mentoring program for university teachers in the context of the internationalisation of higher education (2016 - currently) - for further info see: https://clue-project.weebly.com/
international project 'Educational Quality at Universities for Inclusive International Programmes' (EQUiiP), which promotes the ongoing professional development of educational developers in international higher education (2016-2019) - for further info see: https://equiip.eu/
coordinator of the INNOVA project "Mentor-ING", a mentoring program among teachers with and without experience in English-medium education (EME) in higher education which tries to contribute to the improvement of teaching quality and teacher training courses
Relevant publications:
Journals
Orduna-Nocito, E., & Sánchez-García, D. (2022). Aligning higher education language policies with lecturers' views on EMI practices: A comparative study of ten European universities. System, 104, doi; https://doi.org/10.1016/j.system.2021.102692
Valcke, J., Nashaat-Sobhy, N., Sánchez-García, D., & Walaszczyk, J. (2022). Teacher development to mediate global citizenship in English-medium education contexts, Journal of English-medium Instruction, 1(1), 65-84. (Open Access here).
Sánchez-García, D. (2020). Mapping lecturer questions and their pedagogical goals in Spanish- and English-medium instruction, Journal of Immersion and Content-Based Language Education (JICB), 8(1), pp. 28-52. (Link here)
Nashaat Sobhy, N., & Sánchez-García, D. (2020). Lecturers' Appraisals of English as a Lingua Franca in European Higher Education Settings. Journal for the Psychology of Language Learning (Special Issue), 2(2), pp. 55-72. (Article here)
Sánchez-García, D. (2019). 'I can't find the words now…': Teacher Discourse Strategies and their Communicative Potential in Spanish- and English-Medium Instruction in Higher Education, CLIL. Journal of Innovation and Research in Plurilingual and Pluricultural Education, 2, 43-55. (Article here)
Sánchez-García, D. (2018). Codeswitching practices in the discourse of two lecturers in English-medium instruction at university, ELIA, 18, 105-135. (Article here)
Sánchez-García, D. (2018). Teacher Questioning: Exploring Student Interaction and Cognitive Engagement in Spanish and EMI University Lectures. Porta Linguarum, Monográfico III, 103-120. (Article here)
Sánchez-García, D. (2016). [Review of the book Content and Language Integrated Learning. Language Policy and Pedagogical Practice, by Y. Ruiz de Zarobe]. Estudios Sobre Educación, 31, 181-184.
Dafouz, E., & Sánchez-García, D. (2013). Does everybody understand?' Teacher questions across disciplines in English-mediated university lectures: An exploratory study. Language Value, 5(1), 129-151. Jaume I University ePress: Castelló, Spain. (Article here)
Book chapters
Sánchez-García, D. (2022). The Elephant in the Room: Language Assessment in English-medium Education in Multilingual University Settings. In Osman Z. Barnawi, Mohammed S. Alharbi, & Ayman A. Alzahrani (Eds.), Transnational English Language Assessment Practices in the Age of Metrics. Routledge. (Link to book here)
Sánchez-García, D. (2020). Internationalization through Language and Literacy in the Spanish EME Context. In S. Dimova, & J. Kling (Eds.), Integrating Content and Language in Multilingual Higher Education. Cham.: Springer. (Link to the book here)
Sánchez-García, D., & Nashaat Sobhy, N. (2020). TESOL through the reflections of transnational EMEMUS lecturers: A ROADMAPPING approach. In O. Barnawi, & S. Anwaruddin (Eds.), TESOL Teacher Education in a Transnational World. Routledge. (Link to the book here)
Sánchez-García, D., & Dafouz, E. (2020). Equipping Educational Developers for Inclusive International Programs in Higher Education. In M. Sánchez-Pérez (Ed.), Teacher Training for English-Medium Instruction in Higher Education. IGI Global.