Bruno González Zorn
Bruno González Zorn
Director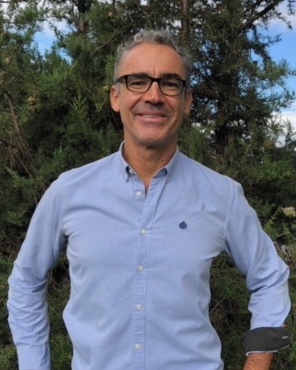 Prof. Bruno Gonzalez-Zorn, DVM, PhD is Head of the Antimicrobial Resistance Unit at the Complutense University in Madrid, and Adjunct Professor of Biotechnology at the University for Development Studies in Ghana. He gained his DVM in 1996 studying in Spain and Germany and his european PhD in 2001.
After his Postdoc at the Pasteur Institute in Paris he received a Ramon y Cajal tenure-track contract from the Spanish Ministry of Science to return to Spain. He achieved in 2008 his position as Professor in Complutense University of Madrid. In 2011 he was awarded the National Microbiology Award, the bianual Jaime Ferran Award from the Spanish Society for Microbiology, and in 2018 the National Award for Antimicrobial Resistance. Currently he leads ARU working on molecular microbiology and the ecology of antimicrobial resistance in Madrid.
His research interests focus on the role the ecology of antimicrobial resistance, including humans, animals, food and the environment, focusing his research on genomics from a One Health perspective. He is the former president of the Group for Molecular Microbiology of the Spanish Society for Microbiology, and is part of numerous Committees on Antimicrobial Resistance at National and International Institutions. His teaching activity is devoted to Microbiology in Veterinary Medicine, Pharmacy, Food Science and Technology, Medicine and Biology.