Research group
Research group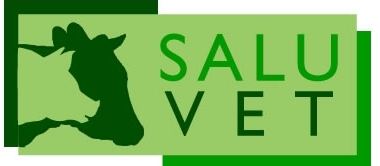 Who are we?
"Animal Health and Zoonoses" (SALUVET) is a research group based in the Complutense University of Madrid (Spain) and formed by Academics and Researchers interested in the fields of Animal and Public Health.

Our interests
We are mainly focused on the study of transmissible diseases affecting reproduction in ruminants and pigs, as well as some food-borne zoonoses. Current fields of our research include the study of host-pathogen interactions, determination of virulence factors, development of control tools such as vaccines and drugs, and validation and harmonization of in vitro, ex vivo and in vivo models for relevant diseases from cattle (neosporosis, trichomonosis, besnoitiosis, genital campylobacteriosis), sheep (toxoplasmosis) and swine (PRRS, toxoplasmosis).

Teaching and training activities
The members of SALUVET participate in teaching and training activities for undergraduate (Degree in Veterinary Medicine, Degree in Food Science and Technology), postgraduate (Master in Animal Production and Health, Master in Virology) and Doctorate programs (PhD in Veterinary Sciences) from the Complutense University of Madrid.

Knowledge transfer for health and food security
Our group is also committed to innovation on public and animal health through the spin-off company SALUVET-Innova.


SALUVET has been rated as an "excellent research group" by the Spanish National Research Agency