Currículum
Currículum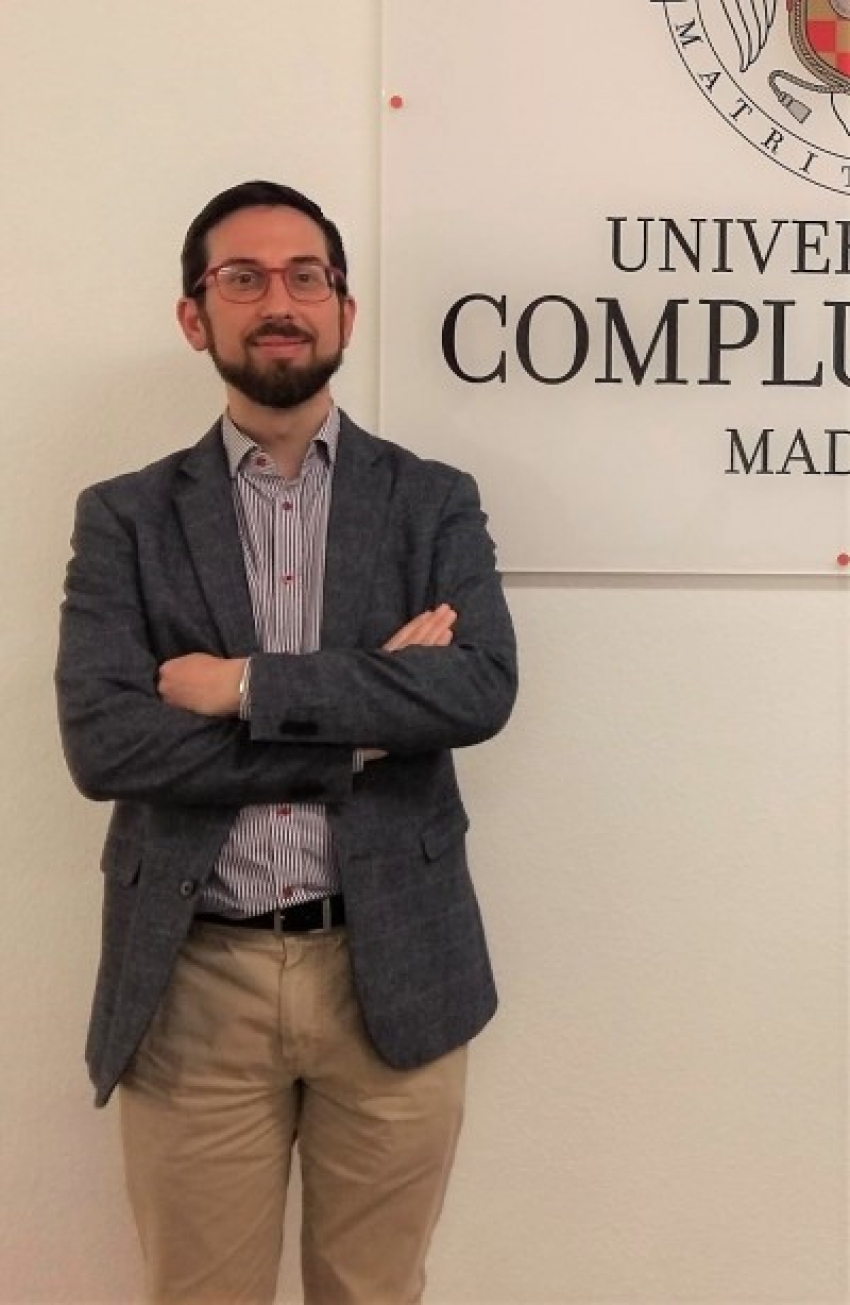 Javier Morales Hernández es Profesor Ayudante Doctor de Relaciones Internacionales en la Universidad Complutense de Madrid. Sus principales áreas de investigación son la política exterior de Rusia y la Teoría de las Relaciones Internacionales.
Se doctoró en Relaciones Internacionales por la Universidad Complutense, en 2009, con una tesis sobre la política de seguridad rusa en las presidencias de Yeltsin y Putin. Es Licenciado en Ciencias Políticas por la misma universidad, y Máster en Paz, Seguridad y Defensa por el Instituto Universitario "General Gutiérrez Mellado" de la Universidad Nacional de Educación a Distancia (UNED).
Ha sido profesor en la Universidad Europea de Madrid y la Saint Louis University (campus de Madrid), en las cuales impartió su docencia en inglés. Fue investigador postdoctoral contratado en la Universidad Carlos III de Madrid, y coordinador de Rusia y Eurasia en la Fundación Alternativas.
En 2010-2012 fue investigador visitante en la Universidad de Oxford, adscrito al Centro de Estudios Rusos y Eurasiáticos del St. Antony's College, como Miembro Asociado Sénior. Su estancia estuvo financiada por un contrato del Subprograma de Estancias de Movilidad Postdoctoral en Centros Extranjeros del Ministerio de Educación.
Comenzó su carrera académica gracias a una beca del Programa Nacional de Formación del Profesorado Universitario (FPU) del Ministerio de Educación, transformada después en un contrato de Personal Investigador en Formación, que le permitió realizar su tesis doctoral.
Ha realizado estancias breves en el Instituto Estatal de Relaciones Internacionales de Moscú (MGIMO), el Centro Carnegie de Moscú, el Centro de Estudios Rusos y de Europa Oriental (CREES) de la Universidad de Birmingham y el Institut Barcelona d'Estudis Internacionals (IBEI).
---
Dr Javier Morales is a Lecturer in International Relations at Universidad Complutense de Madrid. His research is focused on Russia's foreign policy and International Relations theory.
He obtained his PhD in International Relations from Universidad Complutense in 2009, with a dissertation on Russia's security policy in the Yeltsin and Putin presidencies. He holds a BA in Political Sciences from the same university, as well as an MA in Peace, Security and Defence from the General Gutiérrez Mellado Research Institute, National University for Distance Education (UNED) / Spanish Ministry of Defence.
He has taught at Universidad Europea de Madrid and Saint Louis University's Madrid Campus, using English as the language of instruction in both cases. He was a postdoctoral research associate at Universidad Carlos III, and Russia and Eurasia Coordinator at the Fundación Alternativas think tank.
In 2010-2012 he was a visiting researcher at the University of Oxford, affiliated to the Russian and Eurasian Studies Centre, St Antony's College, as a Senior Associate Member. His stay was supported by a postdoctoral fellowship from the Spanish Ministry of Education.
He started his academic career thanks to a predoctoral fellowship from the Spanish Ministry of Education's National Training Programme of University Lecturers.

He has been a short-term visiting researcher at the Moscow State Institute of International Relations (MGIMO), Carnegie Moscow Center, Centre for Russian and East European Studies (CREES) at the University of Birmingham, and Barcelona Institute of International Studies (IBEI).