International Relations, Global Governance and Development Cooperation
International Relations, Global Governance and Development Cooperation
The objective of the "International Relations, Global Governance and Development Cooperation" program is to study the processes of change within international society and the growing demand for global governance, with special attention devoted to policies, institutions and key actors – multilateral, regional, State and non-State – in international development cooperation. This entails a broad agenda that will identify and select especially relevant themes for priority research. The selection of these themes depends on their congruency with past research and with emergent trends. In such a way, we intend to advance and encourage further research, as well as the academic programs and courses unique to the ICEI, by engaging in projects and doctoral dissertations with graduate students enrolled at the University Complutense.
Program Director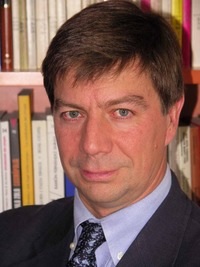 José Antonio Sanahuja
For more information on Professor Sanahuja´s research, click here.