Implementation process
Implementation process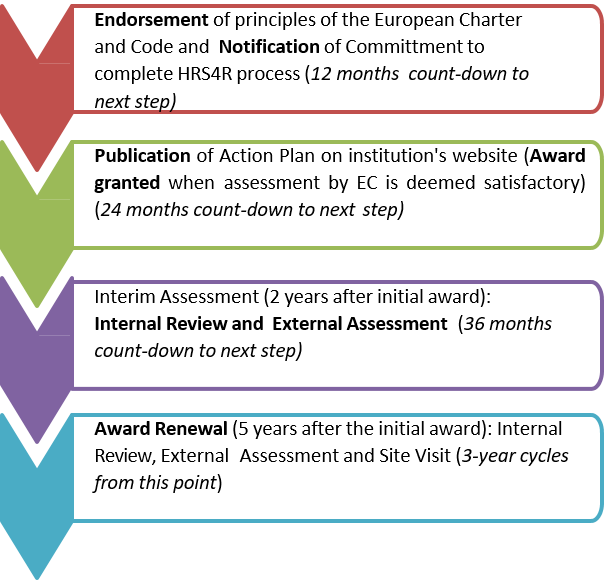 The implementation of the HRS4R is a continuous improvement process, including:
The endorsement of the principles of the Charter and Code.
Reviewing the internal policies, practices and procedures in order to assess the alignement of the institutions practices with the principles of the Charter and Code and the OTM-R (Gap Analysis), and elaborating an Action Plan aimed at improving such alignement. Gap Analysis and Action Plan are published.
Assessment by the European Commission and award of the HR Excellence in Research logo if deemed satisfactory.
Implementation of the Action Plan.
Internal review and external assessment (2 years after the initial award).
External assessment and award renewal (3 years after the interim assessment).
https://www.euraxess.es/spain/services/human-resources-strategy-researchers-hrs4r