The Eyasi Project
The Eyasi Project
EYASI (MIDDLE AND UPPER PLEISTOCENE DEPOSITS), TANZANIA: LAKE AND MUMBA ROCKSHELTER
Work at Eyasi (co-directed with prof. A. Mabulla, University of Dar es Salaam) was carried out on the middle Pleistocene deposits of the lake where archaeological and paleontological sites were found and excavated. A hominid remain was also found showing the degree of primitiveness and morphological variability of the populations of the terminal phase of the Middle Pleistocene.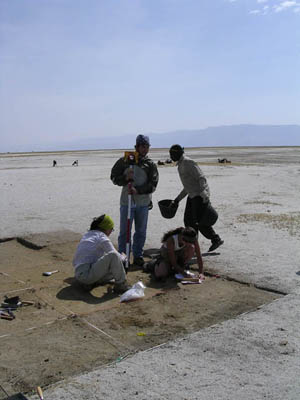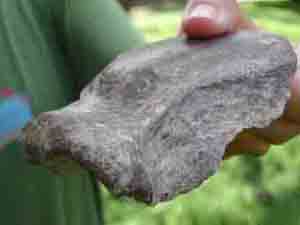 Work at Mumba rockshelter (co-directed with M. Prendergast from Harvard University and A. Mabulla) was also undertaken in the MSA and LSA levels.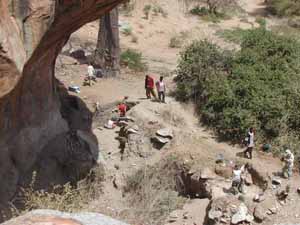 We were camped at our friends" property in Kisima Negeda which we enthusistically recommend to visitors seeking beautiful nature scenery and peace.