Technology Start-ups
Technology Start-ups
Creation of Technology Start-Ups
What is a Technology Start-up?
Technology Start-ups are companies that base their activity on the application of new scientific or technological discoveries to generate new products, processes or services.
Services offered by the OTRI
Information, advice and follow-up regarding regulations.
Coordination of procedure to create a UCM Start-up according to applicable regulations.
Raising awareness of and promoting entrepreneurship in the scientific community of the Complutense University.
Liaison with:
Create your own Start-Up
Regulation on the creation of UCM Start-Ups
UCM may create and promote technology or innovation-based companies, as well as hold a stake in their capital. The University may authorise a temporary stake by their teaching or research staff in these companies and determine, as appropriate, what the conditions are.
Regulations and documents
Start-Ups created in UCM
With UCM stake in share capital
Without UCM stake in share capital
More information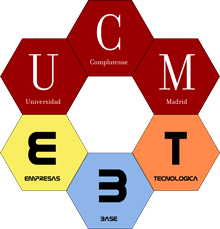 Rosa Mecha
Office for the Transfer of Research Results
Complutense University of Madrid
Faculty of Medicine. Edificio Entrepabellones 7 y 8
Calle del Doctor Severo Ochoa, 7
Ciudad Universitaria. 28040 MADRID
Tel: 913946448 otri.ebt@ucm.es