Francisco Muñoz
Francisco Muñoz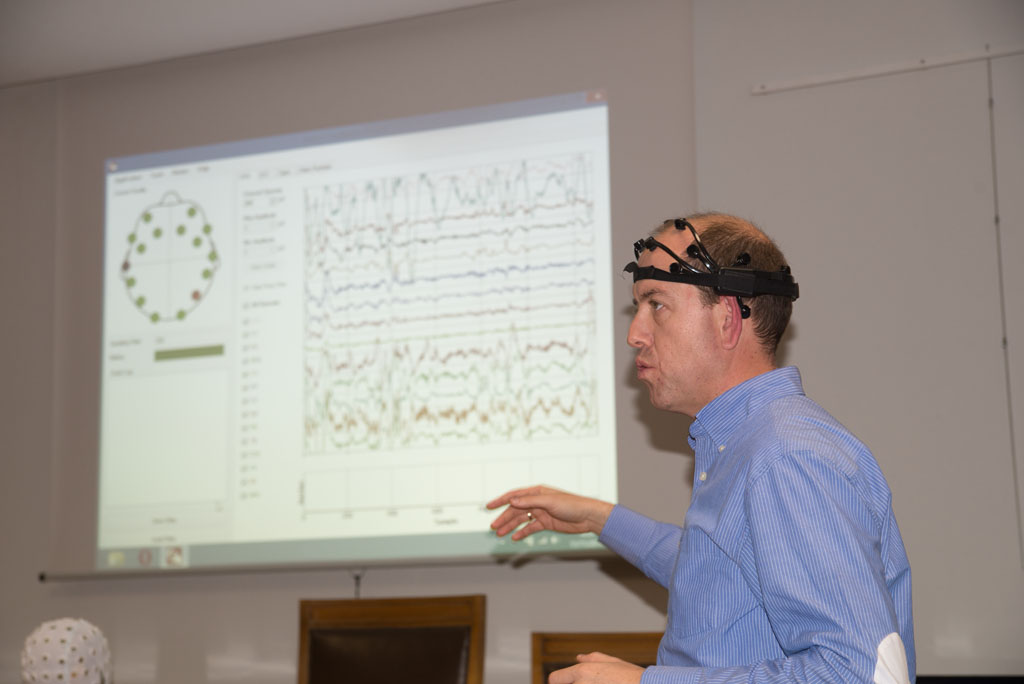 Psychobiology Department UCM & Center UCM-ISCIII for Human Evolution and Behaviour
Monforte de Lemos, 5, Pab. 14
28029 Madrid, SPAIN
Tel.: +34 91 822 28 37
Francisco Muñoz graduated in Biology and specialized in Neurobiology at the Complutense University (Madrid). He obtained a PhD in Neuroscience in the same university. He is also finishing a degree in Psychology at the UNED (Open National University).
He has participated in 8 national (public and private) research projects and 2 European projects. He is co-author of 22 research indexed papers. Now, he is a neurocientist in 'El Jardín de Junio, SLU', developing activities of knowledge transferring to socio-economical contexts. Since 2010 is assistant professor in the Department of Psychobiology (Complutense University).
He is interested in a range of neuroscientific topics such as electrophysiology of schizophrenia, language, tactile and haptic perception, memory. He is currently interested in the psychophysiology of aesthetics and neurogastronomy.