[...]
Vice-Rector for Knowledge Transfer and Entrepreneurship
Vice-Rector for Knowledge Transfer and Entrepreneurship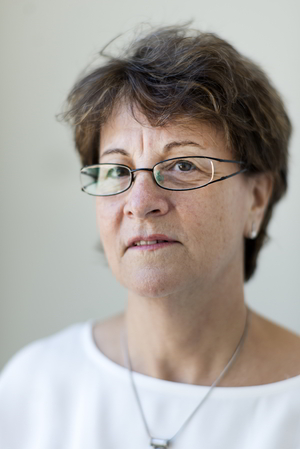 Vicerrectora de Transferencia del Conocimiento y Emprendimiento
Facultad de Medicina. Edificio Entrepabellones 7 y 8. Calle del Doctor Severo Ochoa, 7, 3ª planta. Ciudad Universitaria. 28040 Madrid.

91 394 3544 / 91 394 3585
91 394 3452
CURRICULUM VITAE
José Manuel Pingarrón earned his PhD from the Complutense University of Madrid (1981) and held a postdoctoral fellowship at l' École Nationale Supérieure de Chimie, Paris (1982-83). He has been a tenured professor in analytical chemistry at the Complutense University since 1994. In addition, he was a visiting professor at the Cornell University, USA (1997).
Recipient of a the Medal of the Faculty of Chemical Sciences, he also received a Research Award in Analytical Chemistry from the Spanish Royal Society of Chemistry (2012).
With over 36 years of research experience, his research interests have focused on analytical electrochemistry, nanostructured electrochemically active interfaces, nanomaterial, and electrochemical sensors and biosensors. He has authored or coauthored over 300 scientific papers in international journals, 25 book chapters, 2 textbooks and 6 patents. Dr. Pingarrón was associate editor for Europe of Electroanalysis Journal (Wiley-VCH) as well as served on the editorial boards of international journals (Journal of Electroanalytical Chemistry, Talanta, Analyst, Chemical Sensors and ChemElectroChem). In addition, he has been principal investigator of numerous collaborative projects with competitive companies, regional, national and international.
Dr. Pingarron has been President of the Spanish Society of Analytical Chemistry (1998-2001) and currently he serves as Vice-President on the Spanish Royal Society of Chemistry (RSEQ) and RSEQ's representative on the European Association for Chemical and Molecular Sciences, Division of Analytical Chemistry. In addition, he has served as treasurer on the Board of the Confederation of Scientific Societies of Spain. Since 2015, he has served as Vice-President of the Division of Electrochemical Analysis on the International Society of Electrochemistry. Besides, he has been a member of the Committee of Analytical Chemistry of the International Union of Pure and Applied Chemistry (2007-2014).
In the area of research administration, he has served on the research team responsible for "Basic Chemistry Subprogramme (BQU)" funded by the National Research Plan of the Ministry of Economy and Innovation (2008-2015).
In the field of university administration, Dr. Pingarrón has held the positions of Vice-Dean of the Faculty of Chemical Sciences (1994-1998); Director of the Department of Analytical Chemistry (1998-2006); Member of the University's Council (2002-2006) and Coordinator of Sciences Program at Complutense Summer Courses.
In addition, Dr. Pingarrón is a founding member of the Forum for Innovative Enterprises (FEI) and co-founder of "Inbea Biosensores, S.L.", a technology-based enterprise (TBE).