[...]
Vice-Rector for Knowledge Transfer and Entrepreneurship
Vice-Rector for Knowledge Transfer and Entrepreneurship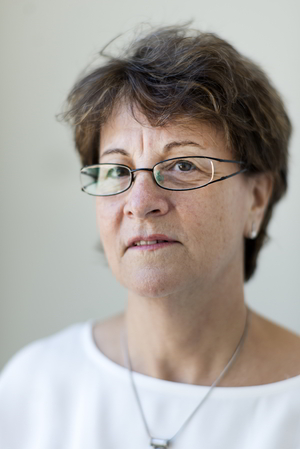 Vicerrectora de Transferencia del Conocimiento y Emprendimiento
Facultad de Medicina. Edificio Entrepabellones 7 y 8. Calle del Doctor Severo Ochoa, 7, 3ª planta. Ciudad Universitaria. 28040 Madrid.

91 394 3544 / 91 394 3585
91 394 3452
CURRICULUM VITAE
Mercedes Gomez Bautista earned her doctoral degree in Pharmacy. She joined the Complutense University of Madrid in 1988 as a tenured professor in the Department of Animal Health, Faculty of Veterinary Medicine. Previously, Dr. Bautista was a professor in the Department of Parasitology in The University of Salamanca's Faculty of Pharmacy (1980-1987).
Dr. Bautista has 35 years of experience in teaching and research. She has taught at the undergraduate and postgraduate levels, and participated in numerous conferences and specialized courses. In addition to directing theses, dissertations and master's research projects, she has advised research scholars and laboratory technicians.
Dr. Bautista is a member of the research group "Saluvet" (Veterinary Health and Zoonosis). With over 30 years of research experience (1990-2010), she has participated in 80 projects financed by international, national, and regional institutions and corporations, and served as principal investigator on many of them.
An author or coauthor of more than 100 papers in scientific journals, Dr. Bautista is also the coauthor of a patent. She was associate editor of the Spanish Journal of Agricultural Research (SJAR) and scientific collaborator at the Department of Life Sciences and Agri-food (DTCV) of the Ministry of Education and Science (1999-2007). She has also been a member of science committees and worked as an evaluator of research projects and manuscripts published in scientific journals.
In the field of university administration, Dr. Bautista has served on multiple academic committees and was a tenured faculty member of the Academic Senate of the University of Salamanca (1984-1987). Since 2011, she has been a member of the Academic Senate of the Complutense University.