José Ignacio Pichardo Galán
José Ignacio Pichardo Galán
José Ignacio Pichardo Galán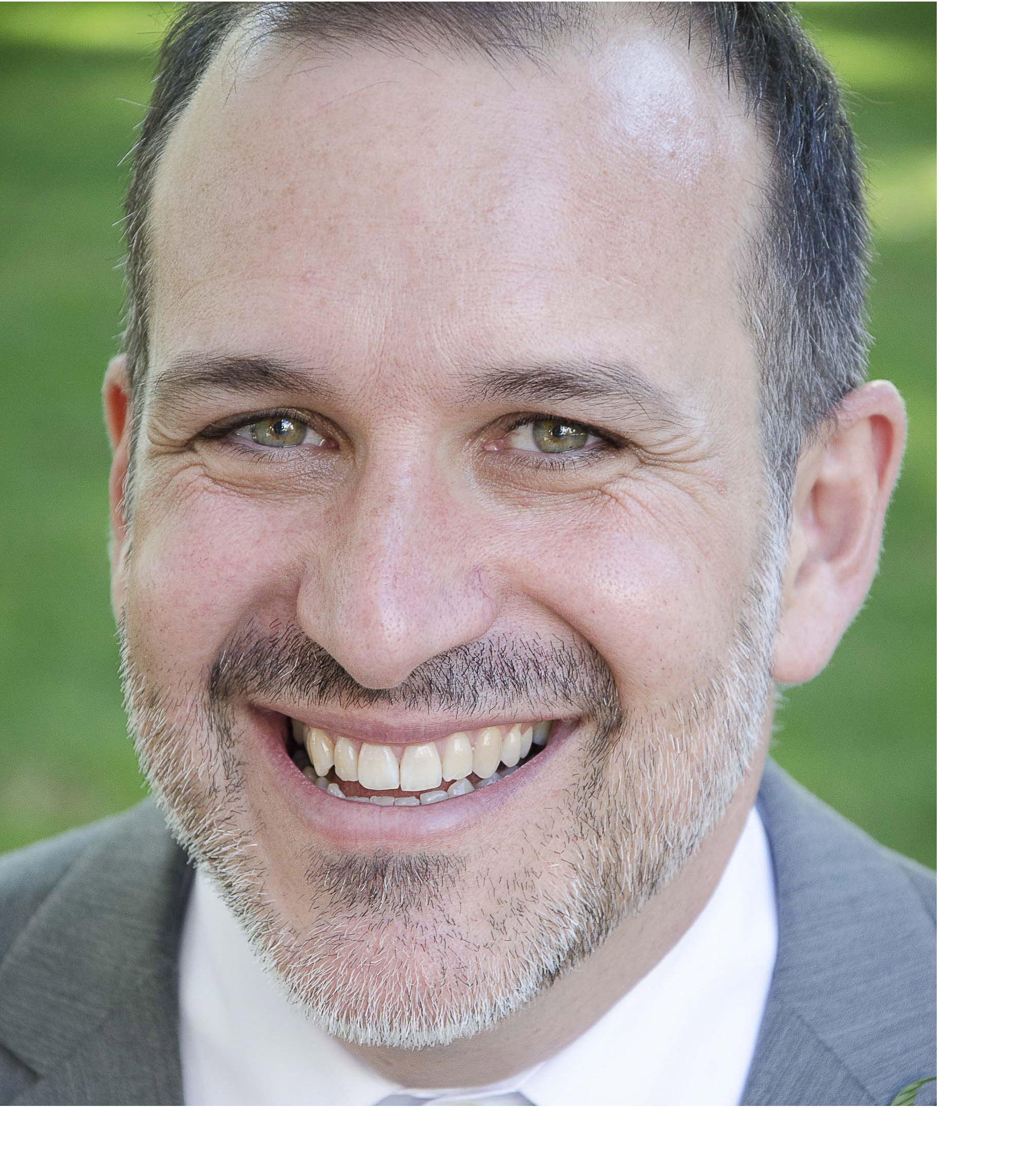 Associate Professor in the Social Anthropology Department of Universidad Complutense de Madrid. Graduate and Doctor in the same discipline from Universidad Autónoma de Madrid. Teaches classes on Anthropology of Gender, Research Techniques with Audiovisual Media, and Development and Cooperation Anthropology. Has undertaken research and/or teaching stays at Universidad de Barcelona, San Francisco State University, Laboratoire de Sciences Sociales in Paris, Université du Québec à Montréal, Universidade Estadual Paulista and Universidad de Buenos Aires and has worked as a teacher at Syracuse University of Madrid.
Co-director of the Anthropology, Diversity and Integration Research Group. His own research projects focus on issues of kinship, family, sexuality, gender and interculturality. Has completed and published various investigations into sexual diversity, lesbian women and human rights, gay and lesbian families and, particularly, the situation of gay, lesbian, bisexual and trans adolescents in educational environments.
Has been Secretary of the Network of Iberoamerican Anthropologists (AIBR) and a member of its Management Board since 2002. A member of Sexualidades, an interdisciplinary network for research into sexual diversity, and the administrator of its distribution list. Also belongs to the Madrid Anthropology Institute, to the University Institute of Women's Studies of Universidad Autónoma de Madrid and to the Euro-Mediterranean University Institute of Universidad Complutense de Madrid.
Publications
* He published as author or editor the following books:
Abrazar la diversidad: propuestas para una educación libre de acoso homofóbico y transfóbico y su versión en inglés Embracing Diversity: proposals for an education free of homophobia and transphobia (Coord., Instituto de la Mujer y para la Igualdad de Oportunidades, 2015).
Diversidad y convivencia, una oportunidad educativa (Coord., Departamento de Antropología Social UCM, 2014).
Entender la diversidad familiar. Relaciones homosexuales y nuevos modelos de familia (Bellaterra, 2009 – Finalista en la categoría de Ensayo de los Premios de literatura LGTB "Desayuno en Urano" 2009).
Adolescentes ante la diversidad sexual. Homofobia en los centros educativos (Editor, Catarata, 2009 – Mención Honorífica en los Premios Nacionales de Investigación e Innovación Educativa 2007).
Adolescencia y sexualidades minoritarias. Voces desde la exclusión (coord. Con Jesús Generelo y Guillem Galofré, Alcalá Grupo Editorial, 2008).
Homofobia en el sistema educativo (coord. Con Jesús Generelo, COGAM, 2006 – Tercer Premio de Investigación Social Caja Madrid 2006).
Reflexiones en torno a la cultura, una apuesta por el interculturalismo (Dykinson, 2003).
* His publications also contains the following articles and book chapters:
Artículo: "(Des)naturalización y elección: emergencias en la parentalidad y el parentesco de lesbianas, gays, bisexuales y transexuales" en Revista de Dialectología y Tradiciones Populares, vol. LXX, n. 1, pp. 187-203, enero-junio 2015, (Con Stéfano, M. y Martín-Chiappe, M.L.).
Artículo: "Le famiglie arcobaleno e l'omogenitorialità in Spagna: esperienze e sfide future" en Anno VOCI Annuale di Scienze Umane XI/2014, Págs. 79-97.
Capítulo de libro: "Maintenir les liens: diversité sexuelle et famille d'origine en Espagne", en Courduriès, Jérôme et Fine, Agnès (Eds.) (2014) Homosexualité et Parenté. París: Armand Colin (Pág. 95-106). ISBN: 978-22-0028-994-2
Capítulo de libro: "El estigma hacia personas lesbianas, gays, bisexuales y transexuales" en Gaviria, Elena; García-Ael, Cristina; Molero, Fernando (Coord.) (2012) Investigación-acción. Aportaciones de la investigación a la reducción del estigma. Madrid: Sanz y Torres. (Pág. 111-125)
Capítulo de libro: "Sex and the family: intersections between family, gender, reproduction and same-sex sexuality in Spain" en Takács, Judit and Kuhar Roman (2011) Doing Families. Gay and Lesbian Family Practices. Liubliana, Mirovni Institut
Coedición (con Kerman Calvo) y artículos "Sexualities transformed? Inside visions of sexual, social and political change in Spain" (con Kerman Calvo) y "We are family (or not). Social and legal recognition of same-sex relationships and lesbian and gay families in Spain" en el especial sobre España en la revista Sexualities 14 (5) October 2011, págs. 503-622.
Artículos: "De elefantes y ballenas rosas" (con Belén Molinuevo) y "Diversidad familiar, homoparentalidad y educación" en Cuadernos de pedagogía, Nº 414, 2011. Págs. 41-44.
Capítulo de libro: "Les adolescents LGBT d'aujourd'hui" en Blanchard, V. ; Revenin, R. e Yvorel, J.J. (2010) Les jeunes et la sexualité : initiations, interdits, identités (19e-21e siècle). Autrement, Paris. (Pág. 375-383).
Entrada de Enciclopedia : "Spain" en Stewart, C. (2010) The Greenwood Encyclopedia of LGBT Issues Worldwide. Greenwood Press, Santa Bárbara (EEUU). Págs. 393-411.
Artículo "Achieving Real Equality: A Work in Progress for LGBT Youth in Spain", (con Molinuevo, Belén y Riley, Robin) en Journal of LGBT Youth. Volume 6, numbers 2-3. April-september 2009. Págs. 272-287.
Artículo: "(Homo)sexualidad y familia: cambios y continuidades al inicio del tercer milenio" en Revista Política y Sociedad. Vol. 46, Núm. 1-2, enero-abril 2009. Págs. 143-160.
Capítulo de libro: "Espagne. Le mariage homosexuel au pays de la famille" en Descoutures, Virginie ; Digoix, Marie ; Fassin, Éric y Rault, Wilfried (Dir.) (2008) Mariages et homosexualites dans le monde. L'arrangement des normes familiales. Autrement, París. Págs. 60-70.
Capítulo de libro: "Mujeres lesbianas y derechos humanos" en Maquieira, Virginia (ed) (2006) Mujeres, globalización y derechos humanos. Cátedra, Madrid. Págs. 345-398.
Artículo: "Homonormatividad y existencia sexual. Amistades peligrosas entre género y sexualidad" (con Ángel Moreno) en AIBR Revista de Antropología Iberoamericana, Vol. 1, Núm. 1. 2006. Págs. 143-156.
Artículo: "Same-sex couples in Spain. Historical, contextual and symbolic factors", en Documents de Travail, 124. 2004. INED, París. Pág. 159-174
Artículo: "Identidad, cuerpo, exclusión y gays", en AIBR Revista Iberoamericana de Antropología. Núm 19, abril 2002.
* It is likewise the writer of the three videos that show the results of the investigation: "Diversidad sexual y convivencia en los centros educativos" (2013, 2014).
---
e-mail:jipichardo@ucm.es
En Academia.edu